Monday 10th February 2014
Robot Stocks
Revenue for the global industrial robotics market is expected to cross $37 billion by 2018. The $37 billion market for industrial robotics by 2018 may sound insignificant next to Bill Gates prediction of a robot in every home and a $1 trillion global business by 2025. This is where Google's acquisition of Nest and other robotic manufacturers may earn a big slice of the market, together with the Roomba from iRobots and other manufacturers.
The potential market for Robots is starting to whet the appetite of investors, consider Adept Technology and iRobot. Stocks in Adept are up 498.42% over the last 5 years. iRobot stocks are up 386.75% — compare these to the Nasdaq composite which is up 154.88% and The Dow Jones which is up 88.73% over the same period. – Colin Lewis
Monday 24th February 2014
Boston Dynamics (Google)
Google has gone on an unprecedented shopping spree and is in the throes of assembling what looks like the greatest artificial intelligence laboratory on Earth; a laboratory designed to feast upon a resource of a kind that the world has never seen before: truly massive data. Our data. From the minutiae of our lives.
Google has bought almost every machine-learning and robotics company it can find, or at least, rates.
It made headlines two months ago, when it bought Boston Dynamics, the firm that produces spectacular, terrifyingly life-like military robots, for an "undisclosed" but undoubtedly massive sum. It spent $3.2bn (£1.9bn) on smart thermostat maker Nest Labs. And this month, it bought the secretive and cutting-edge British artificial intelligence startup DeepMind for £242m.
And those are just the big deals. It also bought Bot & Dolly, Meka Robotics, Holomni, Redwood Robotics and Schaft, and another AI startup, DNNresearch. It hired Geoff Hinton, a British computer scientist who's probably the world's leading expert on neural networks. And it has embarked upon what one DeepMind investor told the technology publication Re/code two weeks ago was "a Manhattan project of AI".
If artificial intelligence was really possible, and if anybody could do it, he said, "this will be the team". The future, in ways we can't even begin to imagine, will be Google's. – Carole Cadwalladr
Saturday 3rd May 2014
Robot IPOs
Recent robot related IPOs. Since late November, 2013 there have been three robotic companies that have gone public on U.S. and global stock exchanges:
Medtech (MDG)
Ekso Bionics (EKSO) : The exoskeleton is "the Maserati of the rehab world."
Cyberdyne. (8C4:GR)
Monday 19th May 2014
The First Robot Astronaut
Japanese astronaut Koichi Wakata is wrapping up his mission aboard the International Space Station.
He is leaving behind a mechanical friend, a humanoid robot named Kirobo, who has been his companion for the past six months
The robot's makers claim it can process questions and construct answers without resorting to pre-programmed responses – Tom Santorelli
Monday 19th May 2014
5 Areas in Robotics that will Transform Society and Their Economic Impact
1- Drones: The next 5 years for drones is very promising. Expect to see drones becoming part of society's information infrastructure as News agencies, TV companies, photographers, real estate agents, moviemakers, industrial giants, pizza deliveries, logistic companies, local governments, agriculture and others embrace drone technology
2 – Medical Prodcedures & Operations: IBM's Watson may become the best diagnostician in the world and be greatly in demand contributing billions to IBM's sales whilst potentially saving millions of lives. The global medical robotic systems market was worth $5.48 billion in 2011 and is expected to reach $13.6 billion in 2018, growing at a compounded annual growth rate of 12.6% from 2012. Surgical robots are expected to enjoy the largest revenue share.
3 – Robotic Prosthetics & Exoskeletons: The economic market is currently quite small, somewhere around $100 to $150 million, however with the recent advances of prosthetics and exoskeletons it is expected to grow considerably to over $1.5 billion in the next 3 to 5 years and higher still thereafter
4 – Artificial Assistants: This domain has the largest possible early impact on the largest number of people. Artificial Intelligence pioneers such as Google Director of Engineering Ray Kurzweill have indicated anyone with a smartphone or tablet will be using 'cognitive assistants' by 2017
5 – Driverless Cars: Autonomous vehicles, including the iconic Google self-driving cars, will be on the road commercially before 2018. The long-term impact on society of self-driving cars and other autonomous vehicles will be a radical change in how we commute. There will also likely be a sharp reduction in traffic accidents, the majority of which are caused by human error
July 7th 2014
So far, 2014 has seen many exponential technologies move to the next level. It looks like we've hit an inflection point where big breakthroughs are now routine and happen too fast for anyone one person to keep up with (Bitcoin, 3D printing, Virtual Reality, Drones, Space, Robotics, Voice Translation, Telepresence, Deep Learning)  – Lee Banfield
Monday 28th July 2014
Intuitive Surgical
The surgical capacity of robots is impressive, to say the least, witness the instruments carried by the « Da Vinci », a flagship robot produced by the US company Intuitive Surgical (ISRG).
Growth observed in the surgical robot market is noteworthy. According to a survey conducted by the Wall Street Journal, under the title "The Pros and Cons of Robotic Surgery," some 1000 surgical operations were performed worldwide in 2000 with assistance of robots. The figure for 2011 was 360,000 and 450,000 for 2102. For the consultants Wintergreen Research, these machines already generate a worldwide turnover of 3.2 billion $US, a figure that should rise to 19.96 billion $US by 2019 – Paris Tech Review
Wednesday 15th October 2014
Mars
Mars is the only known planet inhabited solely by robots – Naomi Brockwell
Monday 1st December 2014
The Roomba
The Roomba, the floor cleaning robot from my previous company, iRobot, is perhaps the robot with the most volition and intention of any robots out there in the world.
Most others are working in completely repetitive environments, or have a human operator providing the second by second volition for what they should do next – Rodney A. Brooks
Saturday 24th January 2015
Businesses Are Serious About Developing Androids
At the CES, the crowd was mesmerized by Chihira Aico, Toshiba's talking android in a pink party dress.
Chihira is a concept model and her creators are exploring applications while working on ways to make her seem more human. They are refining her movements and language skills. She can do a great presentation, but developers are not satisfied, they want her to interact with people.
She's a complicated machine. Over 40 motors in her joints coordinate her moves, driven by  software developed by Toshiba under the direction of Hitoshi Tokuda. The 15 tiny air pumps in her face control the blinking of her eyes and move her jaws and mouth as she speaks. Osaka University managed the muscle research for Chihira, building on previous work on prosthetic limbs.
Businesses are serious about developing androids to cut costs. Hospitals are running trials with the robot, and she's being retrofitted for assisted living.
Robots have started interfacing directly with humans, though interaction is limited. For Ebola patients, robots use infrared lights to monitor the skin temperature and blood oxygen. They can ask a few questions and serve food and drinks. With more natural language processing, robots may converse with patients. Eventually, they could be suited for jobs in EMS, but they need more development – Susan Kalla
Sunday 22nd February 2015
Number of Robots Booming in Japan
If you are a human who works at the Kawada factory outside Tokyo, most of your coworkers are robots. On the assembly line, the company's uber-advanced, human-looking robots can do the work of three people. They can also make you a decent cup of coffee.
In another Tokyo suburb, a cartoonesque robot named Pepper, the first robot designed to respond to human emotions, is joking with customers at a store selling mobile phones.
While Japan has been a robot-friendly place for a long time, the number of robots is now booming, even as its human population is not. In the next five years, the country hopes to build 20 times more of them.
Though robots aren't new on factory floors, new advancements mean that they're suddenly poised to play a significant role. "The cost of robots has been declining over a few years, they've been getting cheaper, but you're also seeing a performance increase," Zinser explains. "We're at a point now in many industries, and many different kinds of tasks, where you're starting to reach an inflection point. Price and performance is actually at a threshold where it makes sense for a manufacturer to deploy that robot today than it would to pay for human labor."
This isn't only happening in Japan. The U.S. is projected to purchase around 1.2 million robots in the next decade. Other countries that have lost manufacturing because of higher wages hope to start to bringing factories back—potentially leading to other benefits, like reduced shipping distances – Adele Peters
Monday 20th April 2015
Millennials Face One of the Greatest Opportunities of Any Generation: Completely Remake the World with Technology
The millennial generation now entering the workforce have never known a world not defined by Moore's Law. But unlike their generational predecessors, to this new cohort social networks and iPhone apps are old hat.
What obsesses them is hardware—drones, robots, 3-D printing—that is even more closely connected to the fortunes of Moore's Law. Their careers will rise and fall on how well they ride the curve of an equation devised during the Johnson administration by a now-octogenarian settled into a comfortable retirement in Hawaii.
And what a curve it will be. Moore's Law is creative destruction on steroids – Michael S. Malone
Monday 20th April 2015
The Great Turning Took Place a Decade Ago
The great turning took place a decade ago, while we were all distracted by social networking, smartphones and the emerging banking crisis. Its breathtaking climb since tells us that everything of the previous 40 years—that is, the multi-trillion-dollar revolution in semiconductors, computers, communications and the Internet—was likely nothing but a prelude, a warm-up, for what is to come. It will be upon this wall that millennials will climb their careers against almost-unimaginably quick, complex and ever-changing competition.
Crowd-sharing, crowdfunding, bitcoin, micro-venture funding, cloud computing, Big Data—all have been early attempts, of varying success, to cope with the next phase of Moore's Law. Expect many more to come. Meanwhile, as always, this new pace will become the metronome of the larger culture.
Everything is now in play. Millennials face one of the greatest opportunities any generation has ever known: to completely remake the world through boundless digital technology.
The good news is that this generation seems to be already, often unconsciously, preparing for this adventure—through robotics competitions, gatherings of tech enthusiasts, engineers and tinkerers at Maker Faires and other do-it-yourself events, and playing with new applications for their drones and 3D printers. Having lived their entire lives at the pace of Moore's Law, they seem to sense that the time has come to hit the accelerator. If millennials don't entirely get it yet, they soon will – Michael S. Malone
Wednesday 6th May 2015
Robots Entering the Workforce in Japan
A growing number of Japanese businesses are testing out robots as a possible solution to the country's shrinking workforce. They're appearing in stores, banks and soon even hotels.
Bank of Tokyo-Mitsubishi UFJ is trying out "Nao," a customer service robot that answers basic questions and is designed to speak 19 languages. The robotic polygot could prove useful serving foreign customers during the 2020 Tokyo Olympics. By then, the bank hopes to have even more robots on staff.
A hotel scheduled to open at Huis Ten Bosch theme park in Nagasaki this summer plans to have 10 robot staff members and aims to increase that to more than 90% of hotel services operated by robots – Will Ripley
Monday 18th May 2015
Disruption of Healthcare
By 2025, existing healthcare institutions will be crushed as new business models with better and more efficient care emerge.
Thousands of startups, as well as today's data giants (Google, Apple, Microsoft, SAP, IBM, etc.) will all enter this lucrative $3.8 trillion healthcare industry with new business models that dematerialize, demonetize and democratize today's bureaucratic and inefficient system.
Biometric sensing (wearables) and AI will make each of us the CEOs of our own health. Large-scale genomic sequencing and machine learning will allow us to understand the root cause of cancer, heart disease and neurodegenerative disease and what to do about it. Robotic surgeons can carry out an autonomous surgical procedure perfectly (every time) for pennies on the dollar. Each of us will be able to regrow a heart, liver, lung or kidney when we need it, instead of waiting for the donor to die – Peter Diamandis
Sunday 28th June 2015
Softbank Robot Pepper Sells Out in a Minute
Billed as the world's first robot capable of understanding and reacting to human emotions, the 121-centimeter tall, white plastic robot can recognize human voices and read facial expressions and body language, as well as carry on basic conversations.
SoftBank said it is no longer taking orders for June and that plans for additional sales of the robot, designed by French subsidiary Aldebaran Robotics, will be announced in July.
Masayoshi Son, SoftBank's founder and chief executive, said Thursday that the company plans to produce around 1,000 units a month. The Japanese telecommunications giant also announced a partnership with Chinese e-commerce giant Alibaba Group Holding Ltd. and Taiwan's Foxconn Technology Group with an eye toward bringing Pepper to the global market.
Pepper's price tag is ¥198,000 ($1,611), but to take full advantage of apps and other cloud-based functions, consumers need a service contract totaling nearly ¥25,000 a month over three years, including insurance – Alexander Martin
Wednesday 15th July 2015
The Singularity Draws Ever Closer: China's Hunger for Robots Marks Significant Shift
China's emergence as automation hub contradicts assumptions about robots, global economy.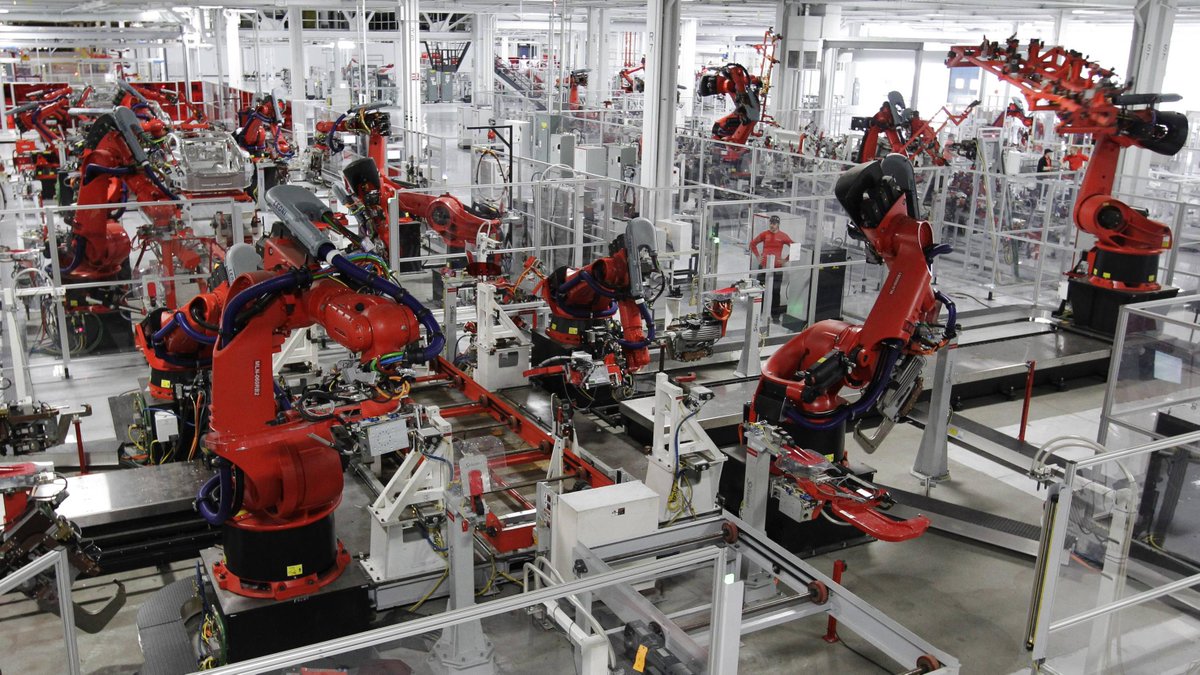 Having devoured many of the world's factory jobs, China is now handing them over to robots.
China already ranks as the world's largest market for robotic machines. Sales last year grew 54% from a year earlier, and the boom shows every sign of increasing. China is projected to have more installed industrial robots than any other country by next year, according to the International Federation of Robotics.
"We think of [the Chinese as] producing cheap widgets," but that is not what they're focused on, said Adams Nager, an economic research analyst at the Information Technology and Innovation Foundation in Washington, D.C.
The International Federation of Robotics estimates about 225,000 industrial robots were sold world-wide last year—a record number and up 27% from the year before. Robot sales grew in all the major markets, with over half the growth in Asia. But China is the rising star, with about 56,000 robots sold there in 2014.
"China has explosive growth [in robots]," said Henrik Christensen, head of Georgia Institute of Technology's robotics lab, adding that all the world's biggest automation companies are rushing to build factories there to supply demand for new machines.
Terry Hannon, chief business development and strategy officer for Adept Technology Inc., a U.S. robotics maker based near Silicon Valley, said he was startled to see 400 new domestic robotics makers at a Chinese trade show last year.  Among those jumping in: Hon Hai Precision Industry Co.—better known as Foxconn—which has announced plans to build and install thousands of robots to assemble Apple Inc. iPhones and other products – Timothy Aeppel & Mark Magnier
Friday 14th August 2015
THE SINGULARITY
Chinese Factory Replaces 90% of Humans with Robots, Productivity Soars
A technology company has set up a factory run almost exclusively by robots, and the results are fascinating.
The Changying Precision Technology Company factory in Dongguan has automated production lines that use robotic arms to produce parts for cell phones. The factory also has automated machining equipment, autonomous transport trucks, and other automated equipment in the warehouse.
The robots have produced almost three times as many pieces as were produced before. According to the People's Daily, production per person has increased from 8,000 pieces to 21,000 pieces. That's a 162.5% increase.
The increased production rate hasn't come at the cost of quality either. In fact, quality has improved. Before the robots, the product defect rate was 25%, now it is below 5%. – Conner Forrest 
Wednesday 9th September 2015
Is a Cambrian Explosion Coming for Robotics?
Many of the base hardware technologies on which robots depend—particularly computing, data storage, and communications—have been improving at exponential growth rates. Two newly blossoming technologies—"Cloud Robotics" and "Deep Learning"—could leverage these base technologies in a virtuous cycle of explosive growth.
In Cloud Robotics—a term coined by James Kuffner (2010)—every robot learns from the experiences of all robots, which leads to rapid growth of robot competence, particularly as the number of robots grows.
Deep Learning algorithms are a method for robots to learn and generalize their associations based on very large (and often cloud-based) "training sets" that typically include millions of examples. Interestingly, Li (2014) noted that one of the robotic capabilities recently enabled by these combined technologies is vision—the same capability that may have played a leading role in the Cambrian Explosion.
How soon might a Cambrian Explosion of robotics occur? It is hard to tell.
The very fast improvement of Deep Learning has been surprising, even to experts in the field. The recent availability of large amounts of training data and computing resources on the cloud has made this possible; the algorithms being used have existed for some time and the learning process has actually become simpler as performance has improved.
The timing of tipping points is hard to predict, and exactly when an explosion in robotics capabilities will occur is not clear. Commercial investment in autonomy and robotics—including and especially in autonomous cars—has significantly accelerated, with high-profile firms like Amazon, Apple, Google, and Uber, as well as.
Human beings communicate externally with one another relatively slowly, at rates on the order of 10 bits per second. Robots, and computers in general, can communicate at rates over one gigabit per second—or roughly 100 million times faster. Based on this tremendous difference in external communication speeds, a combination of wireless and Internet communication can be exploited to share what is learned by every robot with all robots.
Human beings take decades to learn enough to add meaningfully to the compendium of common knowledge. However, robots not only stand on the shoulders of each other's learning, but can start adding to the compendium of robot knowledge almost immediately after their creation.
The online repository of visually recorded objects and human activity is a tremendous resource that robots may soon exploit to improve their ability to understand and interact with the world, including interactions with human beings. Social media sites uploaded more than 1 trillion photos in 2013 and 2014 combined, and given the growth rate may upload another trillion in 2015.
The key problems in robot capability yet to be solved are those of generalizable knowledge representation and of cognition based on that representation. How can computer memories represent knowledge to be retrieved by memory-based methods so that similar but not identical situations will call up the appropriate memories and thoughts?
Significant cues are coming from the expanding understanding of the human brain, with the rate of understanding accelerating because of new brain imaging tools. Some machine learning algorithms, like the Deep Learning approached discussed earlier, are being applied in an attempt to discover generalizable representations automatically.
It is not clear how soon this problem will be solved. It may only be a few years until robots take off—or considerably longer. Robots are already making large strides in their abilities, but as the generalizable knowledge representation problem is addressed, the growth of robot capabilities will begin in earnest, and it will likely be explosive. The effects on economic output and human workers are certain to be profound. – Gill A. Pratt
Friday 2nd October 2015
Rise of the Machines: The Industrial Internet of Things is Taking Shape
Fortunes will be made acquiring analogue manufacturers and digitizing them. Comparable to Russian privatization. – Pierre Rochard
—————————————–
Beyond smart watches and FitBits, forward-thinking businesses are applying the concept of IoT to complex, psychical machinery, like jet engines and locomotives, to unleash unexpected growth opportunities and fuel innovation.
Combined with data analytics, companies can leverage the industrial IoT to impact the economy, the job market and the future; and it has the potential to add $15 trillion to the global economy in 2030, according to Accenture.
The first iteration of the IoT saw users quickly adopting wearable devices to track everything from nutritional intake and sleep patterns to calories burned and steps taken. Following suit, businesses began to look at how they could use data from connected sensors to optimize how they functioned.
Now they are taking this a step further and applying these insights to bigger machines equipped with data-gathering sensors. This new movement, the industrial IoT, is accelerating the connection of objects with humans and also with other objects to reveal deep insights.
Now, small sensors on pieces of complex machinery can emit data about performance status that can then be used to adjust scheduled maintenance. With this data, teams can predict maintenance failures, proactively prevent them and ultimately reduce down time.
This approach has also been applied to resource allocation and energy management. Equipped with sensors on onshore and offshore oil pumps, companies can minimize lost production and save massive amounts of money. – Stefan Groschupf
Wednesday 20th January 2016
Softbank's Pepper Robot to Get Smarter with IBM's Watson AI
When it launched last year, SoftBank's emotion-reading robot Pepper sold out in just one minute despite its limited utility.
Now, Pepper's about to get smarter thanks to a partnership with IBM to integrate Watson cognitive system into its brains.
With Watson, developers hope to help Pepper understand human emotions more thoroughly to appropriately respond and engage with its users.
Pepper is intended to be used in an enterprise setting so businesses can employ Pepper to greet customers or help at self-service kiosks. The two companies are also exploring ways to use Pepper in medical assistance and education. – Natt Garlin
Sunday 13th March 2016
MARKETS
Investing in Robotics and AI Companies
Here are some AI (and robotics) related companies to think about.
I'm not saying you should buy them (now) or sell for that matter, but they are definitely worth considering at the right valuations.
Think about becoming an owner of AI and robotics companies while there is still time. I plan to buy some of the most obvious ones (including Google) in the ongoing market downturn (2016-2017).
Top 5 most obvious AI companies
Alphabet (Google)
Facebook (M, Deep Learning)
IBM (Watson, neuromorphic chips)
Apple (Siri)
MSFT (skype RT lang, emo)
Amazon (customer prediction; link to old article)
Yes, I'm US centric. So sue me 🙂
Other
SAP (BI)
Oracle (BI)
Sony
Samsung
Twitter
Baidu
Alibaba
NEC
Nidec
Nuance (HHMM, speech)
Marketo
Opower
Nippon Ceramic
Pacific Industrial
Private companies (*I think):
*Mobvoi
*Scaled Inference
*Kensho
*Expect Labs
*Vicarious
*Nara Logics
*Context Relevant
*MetaMind
*Rethink Robotics
*Sentient Technologies
*MobileEye
General AI areas to consider when searching for AI companies
Self-driving cars
Language processing
Search agents
Image processing
Robotics
Machine learning
Experts
Oil and mineral exploration
Pharmaceutical research
Materials research
Computer chips (neuromorphic, memristors)
Energy, power utilities
Sunday 13th March 2016
Google's Boston Dynamics Has Created the Most Human Robot Yet
Boston Dynamics just released another incredible video featuring its latest version of the humanoid robot, ATLAS that was initially developed for the DARPA Robotics Challenge.
The company says this version is the "next generation" of their humanoid, but the technological leap they have made is far from incremental.
This incredibly upgraded model of ATLAS is electrically powered and hydraulically actuated. It uses sensors in its body and legs to balance and LIDAR and stereo sensors in its head to avoid obstacles, assess the terrain, help with navigation and manipulate objects.
Seriously, the gulf between the robots featured in contemporary science fiction like Chappie and the stuff coming out of Boston Dynamics does not seem that far apart anymore. It is amazing how far the robot has been developed in the past three years! – 33rd Square
Tuesday 29th March 2016
Dubai to Host Futuristic Olympics in Dec 2017
Following the World Drone Prix in Dubai this weekend, which saw a 15-year-old British kid take home the top $250,000 prize, the gulf state has unveiled plans to hold a futuristic Olympics every two years starting in 2017.
It is billed to feature nine competitions, including driverless car racing, robotic soccer, robotic running, manned drones racing, robotic swimming, robotic table tennis, robotic wrestling, drone races and a cybathlon event for bionic athletes. – Kirsty Styles
Monday 23rd May 2016
THE SINGULARITY
The AI revolution is the most profound transformation human civilization will experience in all of history. – Ray Kurzweil
Rise of the Robots is Sparking an Investment Boom
Global influx of machines set to open one of the hottest new markets in tech
An army of robots is on the move.
In warehouses, hospitals and retail stores, and on city streets, industrial parks and the footpaths of college campuses, the first representatives of this new invading force are starting to become apparent.
"The robots are among us," says Steve Jurvetson, a Silicon Valley investor and a director at Elon Musk's Tesla and SpaceX companies, which have relied heavily on robotics.
A multitude of machines will follow, he says: "A lot of people are going to come in contact with robots in the next two to five years."
The machines are starting to roll or walk out of the labs. In the process, they are about to tip off a financing boom as robotics — and artificial intelligence — becomes one of the hottest new markets in tech.
A boom is taking place in Asia, with Japan and China, which is in the early stages of retooling its manufacturing sector, accounting for 69 per cent of all robot spending.
"There is an exponential pace of improvement in hardware and machine learning algorithms," says co-founder of Dispatch, a Silicon Valley company that is testing an autonomous delivery vehicle, Uriah Baalke. The result is a new class of machines that can operate by themselves in human space.
The technology advances behind this wave of innovation have come together remarkably quickly. Funding over the past five years by Darpa, the research arm of the US defence department, has brought breakthroughs in mechanical areas such as robotic limbs, says SRI International's Mr Kothari.
But the biggest advances have come in software. Improvements in computer vision, for instance, have made possible many companies like Dispatch, whose machines rely on being able to "see" the world around them, says Chris Dixon, a partner at venture capital firm Andreessen Horowitz.
Machine learning algorithms, which are designed to adapt through an endless process of trial and error, play the biggest part in teaching robots how to navigate a world beyond the normal rules-based systems that computers are designed to handle.
"You won't have to programmatically tell it what to do; it will figure it out," says Vinod Khosla, a venture capitalist who has backed robot companies in markets including agriculture and healthcare. "Today, it's really dumb intelligence — but that will change quickly." – Richard Waters
Monday 8th August 2016
New Boston Dynamics Robot: Introducing SpotMini
Monday 8th August 2016
Simple OpenCog Inference via Hanson Robot
We're undertaking a serious effort to build a thinking machine.
No challenge today is more important than creating Artificial General Intelligence (AGI), with broad capabilities at the human level and ultimately beyond.
OpenCog is an open-source software project aimed at directly confronting the AGI challenge, using mathematical and biological inspiration and professional software engineering techniques.
OpenCog is an ambitious project with many challenges. We are however confident that our design and software is capable of human preschool-level intelligence after years — not decades — of sustained effort along our roadmap.  After that, progress will become increasingly rapid. – opencog.org
This demo showcases aspects of some recently completed systems integration — the Hanson Robotics HEAD software framework controlling robot Han Hanson, and OpenCog's Probabilistic Logic Networks inference engine connected to OpenCog's English language comprehension and generation pipelines. – Ben Goertzel
Monday 8th August 2016
Sophia is Hanson Robotic's Latest Robotic Creation
Thursday 18th August 2016
Foxconn to Use 1 Million Robots Within 3 Years
Foxconn has just 10,000 robots currently in use
Taiwan's Foxconn Technology Group, known for assembling Apple's iPhones and iPads in China, plans to use more robots.
Chairman Terry Gou said the company planned to use 1 million robots within three years, up from about 10,000 robots in use now and an expected 300,000 next year.
Gou told staff at its campus in Shenzhen, China, that he planned to move its more than 1 million employees up the value chain beyond basic manufacturing work.
"The use of automation is driven by Foxconn's desire to move workers from more routine tasks to more value-added positions in manufacturing such as R&D, innovation and other areas that are equally important to the success of our operations," Foxconn said. – Lee Chyen Yee and Clare Jim
Thursday 18th August 2016
The Singularity is Coming
Masayoshi Son (the 2nd richest person in Japan) cashed in on his investments this year, resulting in the sale of $18.6bn worth of shares in Alibaba and Supercell. In addition to those proceeds, SoftBank has $25bn in cash.
The asset sales have intensified the guessing game around the likely target of any new gamble by the mercurial chief executive.
"The next big investment could be in artificial intelligence and robotics," Shigeyuki Kishida, a consultant at InfoCom Research, says. "AI is expected to penetrate various industries and Mr Son wants to create an underlying platform to support those industries."
"I still have unfinished business regarding the Singularity," Son told the Nikkei.
"There will come a time when the human race and super intelligence will coexist to create a richer and happier life."
"That is what I want to devote my life to. I believe information revolution in the true sense has just begun. My work is not done yet." – Leo Lewis, Kana Inagaki and Simon Mundy
Wednesday 14th December 2016
Energy Will be Essentially Free in a Few Decades
Consequently all other material needs will be satisfied without cost: food, water, shelter, transportation, communication. Every individual will thus finally be able to live independently in material abundance
Power is all around us
And we have already begun to capture it
A couple of hour's worth of sunlight energy falling on the earth is worth about a year of global energy consumption. In short, it's enough, and it's basically everywhere.
If we build enough solar cells, some of the energy collected could be used for the construction of an automatic cleaning and maintenance system for the energy infrastructure.
That would give us free electricity.
Yes, I'm aware of the challenges in terms of making new kinds of efficient and sustainable, "green" solar cells, as well as making enough of them and designing a fully automated maintenance system. Just give it time. 
There is at least 1000x the amount of solar energy falling on the Earth than we need. That's a fact.
CAN we collect it? Well, plants can -and we have recently developed bionic leaves that are even more efficient. Do you think we will never improve from the current level, despite just having started? The energy is there. There is nothing in the laws of physics that says we can't make use of a fraction of the sun's energy for our own purposes.
There will be robots
-A myriad of robots of all sizes, taking care of us and each other
Then use the surplus energy created to power some robots to add more solar cells and build more robots. Voilà, we essentially have created a free labor force of solar powered robots.
Sure, we'll need better robots, autonomous vehicles, robots being able to build robots, better solar cells etc., but we are getting there.
No matter what the elite wants, it won't take long until everybody has his own solar cells and robots, or access to a pool of such resources. When? I don't know, but very probably within half a century.
Once energy and labor are free, so will:
Water (large scale desalination is only a matter of energy input),
Food (robot-tended vertical farms with artificial light [reverse solar cells]),
Shelter (solar powered robots can collect any material and build/3D-print any type of structure according to open source specifications on the internet (10 houses in 24 hours),
Transportation (vehicles are robots and thus free as shown above; cars, planes, ships and roads will be powered, built, driven and maintained automatically in much the same way as everything else)
Communication (the easiest task of all in the scenario of free energy).
The only urgent challenge remaining will be death, and its cousin, disease.
The good thing is, with everything else free; every intelligent man, woman and child will be free to think and collaborate in order to develop the technologies necessary to prevent aging and illness. Scientists are already chipping away at the longevity problem piece by piece. – Mikael Syding