BITCOIN
1 Bitcoin = $14,154
Market Cap = $238 billion
Bitcoin Dominance Index
The BTC Dominance Index fell to 32% last week, setting a new all-time low.
Peter Thiel's Founders Fund has Amassed Hundreds of Millions of Dollars of Bitcoin
Thanks to its rise, the bitcoin investment is already estimated as the most valuable in the Founders' most recent, $1.3 billion venture fund.
By buying bitcoin outright, as opposed to backing other companies doing business in the space, Founders would seem to be breaking with its investing tradition, an investor said. – Rob Copeland
Rapid Growth in Japan
Japan's major entertainment conglomerate GMM is launching a Bitcoin and cryptocurrency exchange next week.
With Huobi (formerly China's largest exchange), GMO Group, BitFlyer, and DMM, the Japanese cryptocurrency landscape will drastically change. More mainstream adoption. – Joseph Young
Tax Strategy
Funny line from a friend: my tax strategy is to hodl long enough that I outlast the IRS. – Ari Paul
Government Agents Simply Will Not Want to Destroy Bitcoin
BambouClub: The gangster politicians who rule Bulgaria have stolen the confiscated 200,000 Bitcoins (worth $3 billion) on the sly:
Bulgarian Interior Ministry and Prosecutor's Office Undermine "Balkan Europol" in 200,000 Seized Bitcoins Case
---
Michael Goldstein: Daniel Krawisz predicted this behavior in 2014.
"Bitcoin's Rugged Individualism": http://nakamotoinstitute.org/mempool/bitcoins-rugged-individualism/
"Bitcoin's Shroud of Subtlety and Allure": http://nakamotoinstitute.org/mempool/bitcoins-shroud-of-subtlety-and-allure/
Government agents simply will not want to destroy Bitcoin as they realize how rich it can make them.
---
Tim Learner: What an incredible idea this is. Bitcoin is like oil in the sense that it seeps into everything, even into the heretofore impenetrable chinks in the armor of the most powerful organizations in the world.
It's a most incredible phenomenon: a flood of major banks and Wall Streeters and even government insiders supporting Bitcoin for reasons that can only be explained by the fabric of incentives from which these organizations are woven being penetrated and turned inside-out by the subtly of Bitcoin.
It only needed to happen at all for it to spread like wildfire, and we know it has started. The endgame is afoot!
BITCOIN CASH
1 Bitcoin Cash = $2,511
Market Cap = $42 billion
ViaBTC Donates $0.5mill to Bitcoin Cash Fund
We just send last month's TX Accelerator income to Bitcoin Cash Fund.
https://blockchair.com/bitcoin-cash/transaction/089e3023770f75e93a68a72ad8cb9af6a23aec62253c13aa50aee8ce1cee3e9d
MINING
Bitcoin Miners Shifting Operations Out of China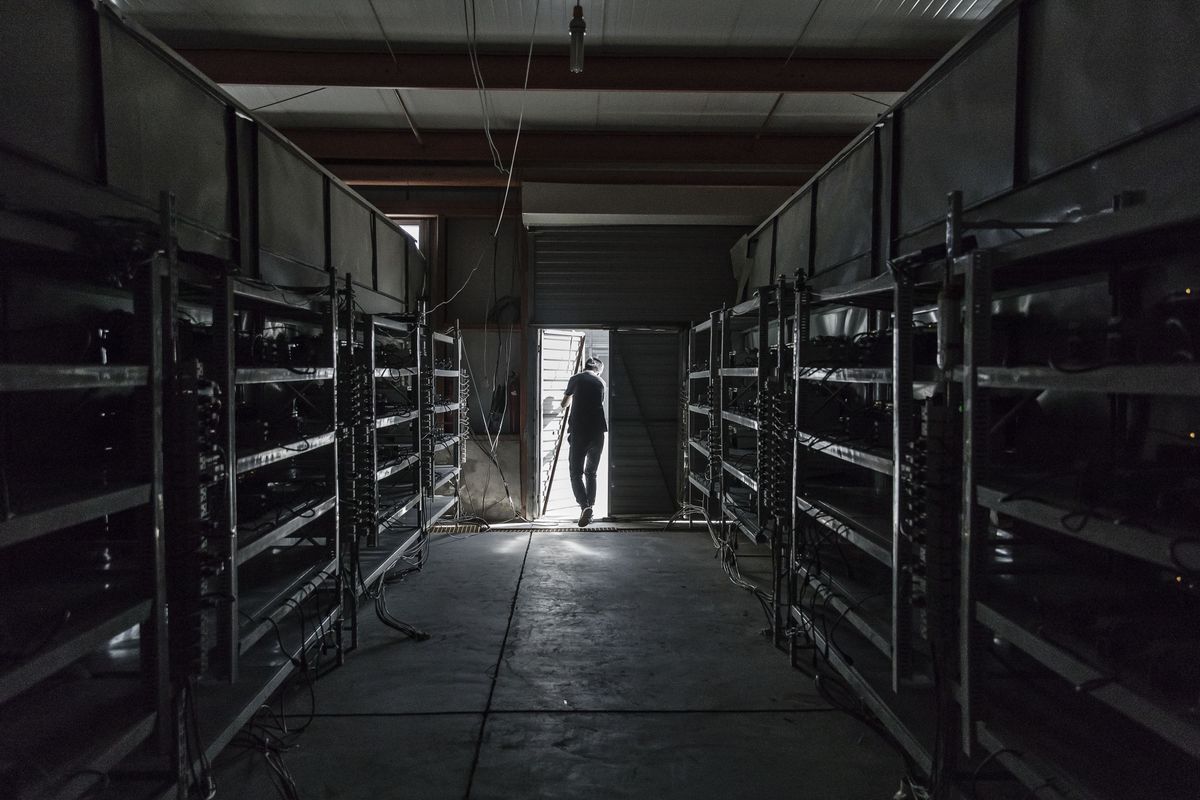 Chinese authorities outlined proposals to discourage bitcoin mining. Officials plan to limit the industry's power use and have asked local governments to guide miners toward an "orderly" exit from the business, people familiar with the matter said.
Bitmain, which runs China's two largest bitcoin-mining collectives, is setting up regional headquarters in Singapore and now has mining operations in the U.S. and Canada, Wu Jihan, the company's co-founder, said in an interview.
BTC.Top, the third-biggest mining pool, is opening a facility in Canada and ViaBTC, ranked No. 4, has operations in Iceland and America, their founders said.
The moves underscore how China's once-dominant role in the world of cryptocurrencies is shrinking as policy makers clamp down.
"We chose Canada because of the relatively cheap cost, and the stability of the country and policies," Jiang Zhuoer, founder of BTC.Top, said in an interview. He also considered locations in Iran and Russia. – Bloomberg
Bitcoin Mining Could be Shifting From China to Canada in a Big Way
CEO of Hydro-Québec announces plans to attract Bitcoin miners to Quebec to mitigate energy policy crisis (low demand, excess supply).
They target 5000MW of crypto-mining in Québec (4M Bitmain S9). Equivalent to 1M homes
Yes, you read correctly. They want to attract the equivalent of 4,000,000 Bitmain S9s to Quebec.
A medium mining farm is over 1-2MW.
A large mining farm is > 10MW
A huge mining farm is > 25MW
A gigantic mining far is > 50MW
CRYPTO ASSETS

Market Cap = $708 billion
Total Crypto Market Cap Set a New All-Time High
The combined market cap of all digital currencies and tokens rose above $800 billion for the first time ever, nearing that historic one trillion dollars.
All top 40 digital currencies now have a market cap above one billion dollars, unimaginable numbers just a few months ago. – TrustNodes
Crypto Mania in South Korea
Five minutes in South Korea and already seeing people bitcoin and cryptocurrency trading at the airport.
Crypto Mania in South Korea is real. – Joseph Young
Huboi Launching in Japan and Korea
Huobi, formerly the largest cryptocurrency exchange in China, will launch in South Korea and Japan. It has secured a big partnership with Japanese bank SBI.
SBI also acquired stake in Huobi's Japan and South Korea ventures. – Joseph Young
This May Explain the Current Market Better Than Any Fundamentals
Crypto is the greatest videogame ever created. Play 24/7 with everyone in the world, directly from your phone. New challengers, meme wars, and MONEY. – Naval
Zuckerberg's 2018 Personal Challenge
Today Mark Zuckerberg announced the study of cryptocurrency & decentralization & it's applicability to Facebook as his 2018 personal challenge.
2018 is the year the internet giants wake up to the growing cryptocurrency tsunami that can no longer be ignored. – Ryan Shea
Crypto Adoption Rate In Iran Surges
Outrage about the current state of the Iranian banking industry has been mounting for years. Bloomberg reported Iranian customers protested outside local branches in 2017, demanding deposits because they worry some of the country's largest credit institutions are on the verge of collapse. Meanwhile, Iranians remain politically ostracized from most international businesses and financial institutions.
Data from CryptoCompare suggest the unusually high rate of rial transactions on bitcoin exchange platforms continued throughout the week of protests despite internet blackouts. One Iranian even tweeted his own political slogan: "In the protests you should chant: Citizens, citizens, exchange your money for litecoin."
Twitter is still blocked in Iran. Although tech-savvy Iranians may know how to use tools like VPN and Tor to work around such censorship, they don't rely on global cryptocurrency communities on Twitter and Reddit.
Instead, they engage in hundreds of Telegram groups and use websites such as iranblockchain.org. Education and awareness regarding blockchain technologies are still scarce. Small group chats are the most popular ways to learn. Now some urban Iranians are slowly moving to a crypto-centric lifestyle.
"The reason that I hold only crypto is because of the economic situation in Iran," Ziya Sadr, a blockchain researcher in Tehran, told International Business Times. "I've seen people around me doing so gradually. And I think that more and more people would do so… I hold all my money, all my capital, in bitcoin mostly and some other altcoins."
The anonymous cryptocurrency monero is one of his favorites. Private blockchain tokens like zcash and monero aren't as popular in Iran as they are in places like Venezuela, in part because the Iranian government is not censoring or outlawing bitcoin directly.
To the contrary, many government officials view global cryptocurrencies as a way to work around stifling economic sanctions. Iran's new minister of communications and technology, Javad Azari Jahromi, plans to visit an Iranian bitcoin mining company.
Top 5 Most Popular Cryptocurrencies on Purse in 2017
1. Ethereum
2. Litecoin
3. Dash
4. Zcash
5. BitcoinCash* *since August
– Purse.io
Ethereum
Ethereum's "market cap" – $117 billion – is now bigger than bitcoin's was as recently as November (and for those who like bank-market-cap comparisons, that's bigger than Goldman Sachs). – Jemima Kelly
Ripple
If there's one thing that btc, bch, eth folks can agree on it's that ripple is bullshit. – entole
PRIVACY / SECURITY / INTERNET
Bitfury De-Anonymises Millions of Bitcoin Transactions and Addresses
Bitcoin is already not private enough, but to make it even less private, Bitfury actually develops technology that de-anonymizes Bitcoin transactions using clustering and public info to improve chain analysis.
Cryptoanarchy? Anonymity? How come BTCers hate Bitmain not Bitfury? – Reina Nakamoto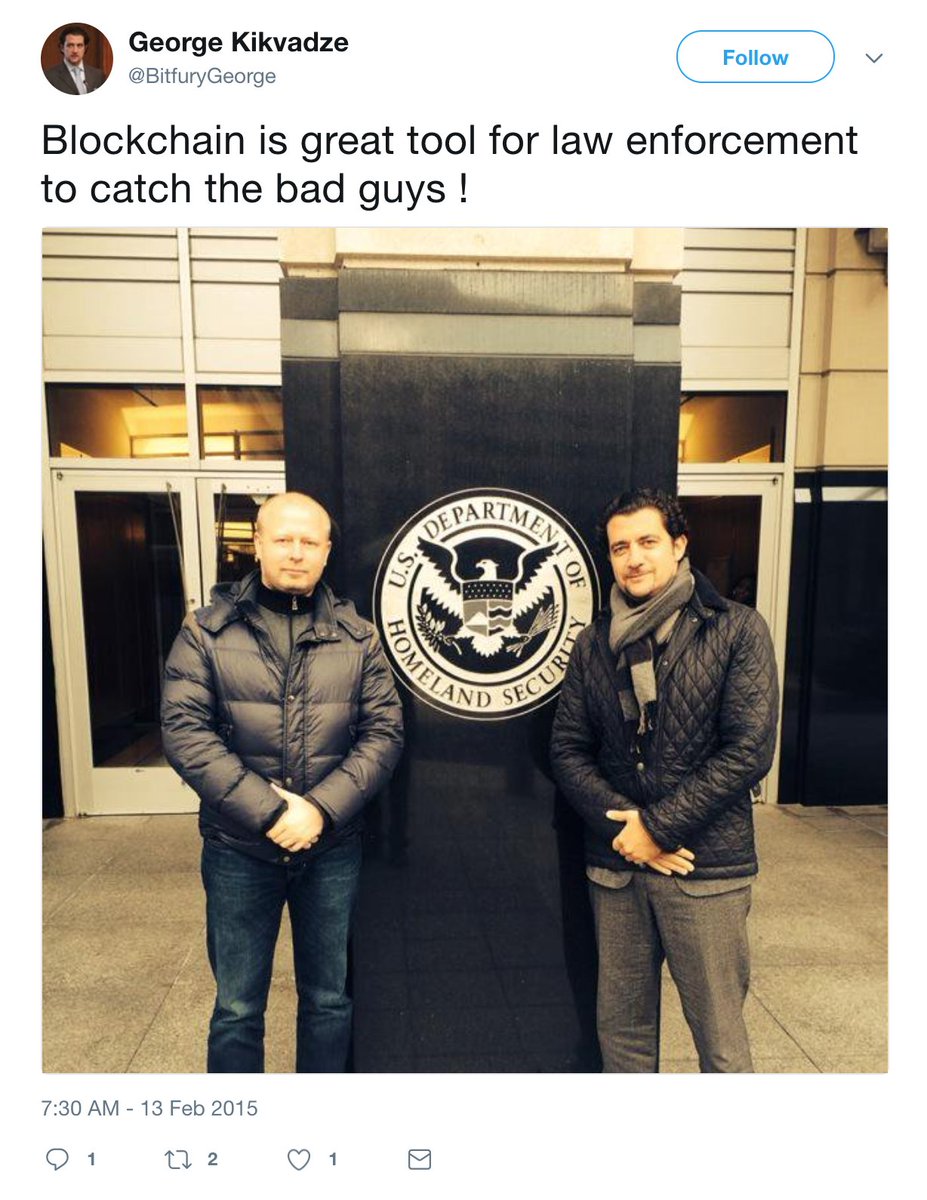 One of bitcoin's biggest mining farms has been working on blockchain analysis to link addresses with individuals by employing both blockchain data and other sources.
97 sources were used in the process, including Twitter, wallet explorers, bitcointalk, presumably Reddit, and so on, leading to identifying "slightly more than 1/6 of the whole Bitcoin blockchain," according to the authors.
Some 95 million addresses were identified to belong to 14 million individuals or entities covering 45 million transactions out of 240 million total bitcoin transactions since the genesis block to March 2017.
"Currently, bitcoin users can have multiple addresses, making it easier to conceal identities and commit crimes on the Blockchain. The ability to link related addresses, called 'clustering,' is an important new tool that helps law enforcement agencies conduct criminal investigations," said Valery Vavilov, CEO of The Bitfury Group.
It's unclear whether that suggests they are working with law enforcement and if they are, which law enforcement that is. Two of the paper's authors were funded by Bitfury while a third was funded by the Russian Science Foundation.
---
I think there is some good news in all this.
ONLY 1/6 of addresses linked to identities despite the use of 97 data sources (!).
This "yield" can be reduced in future with increased adoption of robust, affordable privacy techniques and participation of more people. – btcfork
MARKETS
U.S. Stock Market Has First Ever "Perfect Year" in 2017
The S&P 500 had a "perfect year" – 12 consecutive months of higher closing prices through a calendar year. The last time this happened was never. – Downtown Josh Brown
COMPANIES / PROJECTS / PRODUCTS
SpaceX's 1st Falcon Heavy Now at Launchpad Ahead of Maiden Flight
Launch end of the month. Excitement guaranteed, one way or another. – Elon Musk
Falcon Heavy is designed to lift more than twice the payload of the next closest operational vehicle, the Delta IV Heavy, at one-third the cost, the company says.
Elon Musk explained that if all goes "perfectly," all three rocket booster cores will come back and land. The sides will end up at Cape Canaveral, while the "center" will land on the droneship. – Kirsten Korosec
SpaceX in 2018
2017 was in almost every respect an unrivaled halcyon year for SpaceX.
Over the course of its twelves months, SpaceX returned to flight, begun reusing Falcon 9 boosters, and overall completed 18/18 successful launches and 15/15 first stage recoveries – five of which were commercial reuses of 'flight-proven' boosters.
And yet, despite the incontrovertible triumphs, I can state with confidence that, barring any serious anomalies, SpaceX's 2018 docket will utterly eclipse 2017's varied achievements.
While Falcon Heavy is set to ring in the new year sometime in January 2018, far more significant for SpaceX's launch business is the debut of the "final" iteration of Falcon 9, dubbed Block 5 or 'V5,' likely within the next several months.
Block 5 has been heavily modified almost entirely for the sake of more efficient reuse, and will feature titanium grid fins (most recently spotted on Falcon Heavy) and several other changes. Altogether, SpaceX's public goal is to be able to reuse Falcon 9 Block 5 as many as a dozen times with relative ease, and each booster's lifespan could potentially be lengthened by a factor of 5-10 with more extensive periodic maintenance.
This 'final' version of Falcon 9 will almost undoubtedly go through its own period of tweaks, changes, and iterative improvements once it debuts and begins to gather flight experience. Nevertheless, it's plausible that once its minor problems are ironed out, SpaceX will choose to "freeze" the design and begin to aggressively transfer large sections of its engineering and manufacturing base over to the company's Mars rocket, BFR.
Ultimately, the highly reusable Block 5 evolution of Falcon 9 will allow SpaceX to transfer over its customers to reused rockets and thus recoup the cost of reusability R&D far faster than ever before, both by lowering the material cost of launch and enabling a considerably higher frequency of launches.
Taken as a whole, the culmination of the Falcon family's evolution will pave SpaceX's path to realizing its even wilder ambitions of providing ubiquitous and superior satellite internet and transforming itself into the backbone of crew and cargo transport to the Moon, Mars, and beyond. But that's a story for another day…
There are Now Actual Driverless Cars on the Roads in Phoenix
A little more than a year ago, Alphabet announced that the Google self-driving car project was being re-organized as its own independent company called Waymo. Since then, we've seen a steady stream of significant announcements from the company.
Until November, Waymo's cars always had a safety driver behind the wheel when they were on public roads in Arizona. On November 7, Waymo announced that it was going to start testing cars without a safety driver.
Before November 7, you could say that the human safety driver was the person ultimately in charge of the vehicle if something went wrong. Since November 7, peoples' lives have depended directly on Waymo's software working correctly. So far, Waymo hasn't reported any major crashes. If that continues to be true in the coming months, it's going to be a huge deal.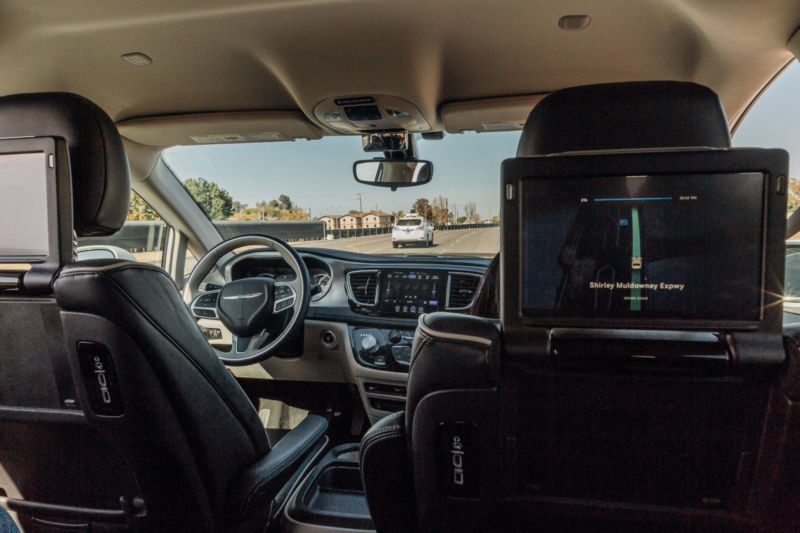 We talked to some residents of the Phoenix area back in October, and they told us that driverless cars (albeit with safety drivers) had become a common sight there. Waymo and Uber had the most cars in the Phoenix area, but a number of other companies were also represented.
Cruise, the self-driving car startup GM acquired in 2016, has been heavily testing its own driverless ride-sharing service in San Francisco (again, with safety drivers), and GM is getting ready to manufacture Cruise's driverless car design at scale. GM recently said that the company was "quarters, not years" from testing fully driverless cars.
We can expect testing activity to accelerate even more in 2018. Waymo may or may not release a commercial taxi service in Phoenix in 2018, but we can count on them deploying more and more fully driverless cars on the roads there. Uber has shown no sign of slowing down its own investment in driverless cars. The company ordered a massive 24,000 cars from Volvo, with the first cars to be delivered in 2019.
All of which means that there are more and more cars with driverless technology being tested on public roads. You'll probably be able to ride in one sooner than you think—especially if you live in the Phoenix area. – Timothy B. Lee
Google DeepMind
DeepMind's headcount has gone from around 100 at the time of the Google acquisitio to over 700 today.
"It's really the biggest collection of brainpower anywhere in the world on this topic," CEO Demis Hassabis said. The headcount at DeepMind has doubled in the last year.
The company is battling it out with well-known tech giants like Microsoft, Amazon, and Facebook to hire the smartest people in the field, often from top universities or smaller AI startups.
DeepMind made a loss of £164 million in total in 2016, a significant increase on the £54 million loss it posted in 2015.
However, the company, brought in revenue for the first time in 2016, recording a turnover of £40 million. The turnover relates to DeepMind's projects with Google. – Sam Shead
UNBOUNDED PROGRESS
Cancer deaths have dropped by 25% in the United States since 1991, saving more than 2 million lives. Breast cancer deaths have fallen by 39%, saving the lives of 322,600 women.
Thanks to better access to clean water and sanitation, the number of children around the world who are dying from diarrhoea has fallen by a third since 2005.
2017 Safest Year in History for Airline Passengers Around the World
In a year when more people flew to more places than ever, 2017 was the safest on record for airline passengers.
No jets crashed in passenger service anywhere in the world.
The chances of a plane being involved in a fatal accident is now one in 16 million, according to the lead researcher, Adrian Young. – Simon Calder
The Dramatic Decline in Crime
We live more safely than ever before, thanks to market-based technological improvements. We get security from the same source that provides us food, clothing, and shelter: the matrix of voluntary exchange and free exercise of human creativity.
One of the biggest stories of the year was not only not reported. It was misreported. Following the headlines, you would get the impression of rising terrorism in the US, police brutality and shootings, hate crimes on the rise and so on. But the big-picture data do not show this. Just the reverse. Large cities in the US today are recording the lowest-crime rates on record.
New York City is paradigmatic. In a news item that received few shares, because no one apparently cares about good news, the Times reports on a remarkable plunge in crime in the city. Killings in the city this year have fallen 86% from the number of killings in the city 25 years ago. In 1990, 2,245 people were killed; this year, it's 286. Overall crimes in each felony category are at a historic low.
This is a serious and notable trend.
And it's not just New York. The Brennan Center of New York University reports that "The overall crime rate in the 30 largest cities in 2017 is estimated to decline slightly from the previous year, falling by 2.7 percent. If this trend holds, crime rates will remain near historic lows."
And it's not just in the US either: in most developed countries, crime has fallen by half in the last 20 years. Car theft, in particular, will soon be a thing of the past.
Possible Order of Arrival of Rejuvenating Therapies
A lot of the stem-cell side of things is in clinical trials already, and removal of amyloid is there, too, in the case of Alzheimer's.
Next on the list will probably be senescent-cell ablation, which Unity are saying will be in the clinic next year [2018], and removal of intracellular garbage for macular degeneration will also be, courtesy of our spinout Ichor.
The other three are harder, but they are all chugging along!
Machine Learning
I'd say ML is both overhyped and underrated.
People overestimate the intelligence & generalization power of ML systems (ML as a magic wand), but underestimate how much can be achieved with relatively crude systems, when applied systematically (ML as the steam power of our era). – Francois Chollet
What Problems(s) Do You Most Want to Solve?
For me, AGI and a fully digital world are most exciting.
The benefits are largely in eliminating constraints we've always lived with. Longer/unlimited lives are easy to imagine, but the really awesome stuff… we'll have to wait and see!
Types of constraints to Eliminate:
1. Speed of communication and thought
2. What can be shared or copied. Whole minds, memories.
3. Senses. 4+ dimensional vision, and ??
4. Cost of sharing things that would be expensive today because they're physical.
Most future beauty likely depends on 'senses' that haven't been invented yet. Hearing and sight evolved to solve specific problems, but we could probably design new capacities purely for art. – Carlos De la Guardia
Follow me on Twitter @leebanfield1
Bitcoin: 1Jwh6nZiASJf4d3hNytjxqiimWBmEJvJ4S
Bitmessage: BM-2cT2PVtQDWutqXMi28RuutKyViWKWLdeW8