BITCOIN
1 Bitcoin = $6,767
Market Cap = $115 billion
Bitcoin Price
March 2010 = $0.05
March 2011 = $0.80
March 2012 = $5
March 2013 = $42
March 2014 = $526
March 2015 = $288
March 2016 = $413
March 2017 = $1,140
March 2018 = $6,767
Twitter/Square CEO Jack Dorsey: Bitcoin Will be the World's Single Currency
"The world ultimately will have a single currency, the internet will have a single currency. I personally believe that it will be bitcoin," Dorsey said. It would happen "probably over ten years, but it could go faster."
In less than a decade, bitcoin has rapidly evolved from being an object of fringe interest into a globally traded asset with a derivatives product on the world's largest futures market.
Dorsey has become increasingly involved in cryptocurrencies. In late January, Square's mobile payments app Cash began offering bitcoin buying and selling in most states. Dorsey was also part of a $2.5 million seed financing round announced last week in Lightning Labs.
VC Tim Draper: In Five Years We'll Only be Using Cryptocurrencies
In five years you're going to walk in and try to pay fiat for a Starbucks coffee, and the barista is going to laugh at you, because they're going to say, 'What is this? Are you counting out pennies? Give me shells?
They're not going to use fiat. Five years from now, none us of will be. Because all of this engineering effort, all that excitement, this focus is really on bitcoin and all of the cryptos around it. And I think that's what we're all going to be using and paying with.
This is the most excited I've ever been as an investor, and I was right there at the beginning of the internet.
Shibuya Crossing: The Busiest Intersection in the World
Japan's porn conglomerate DMM is advertising their cryptocurrency exchange in neon-flooded Tokyo using a Bangladeshi-Russian-Japanese mixed model ROLA who looks like a naked android dripping in gold.
Cyberpunk enough for you?!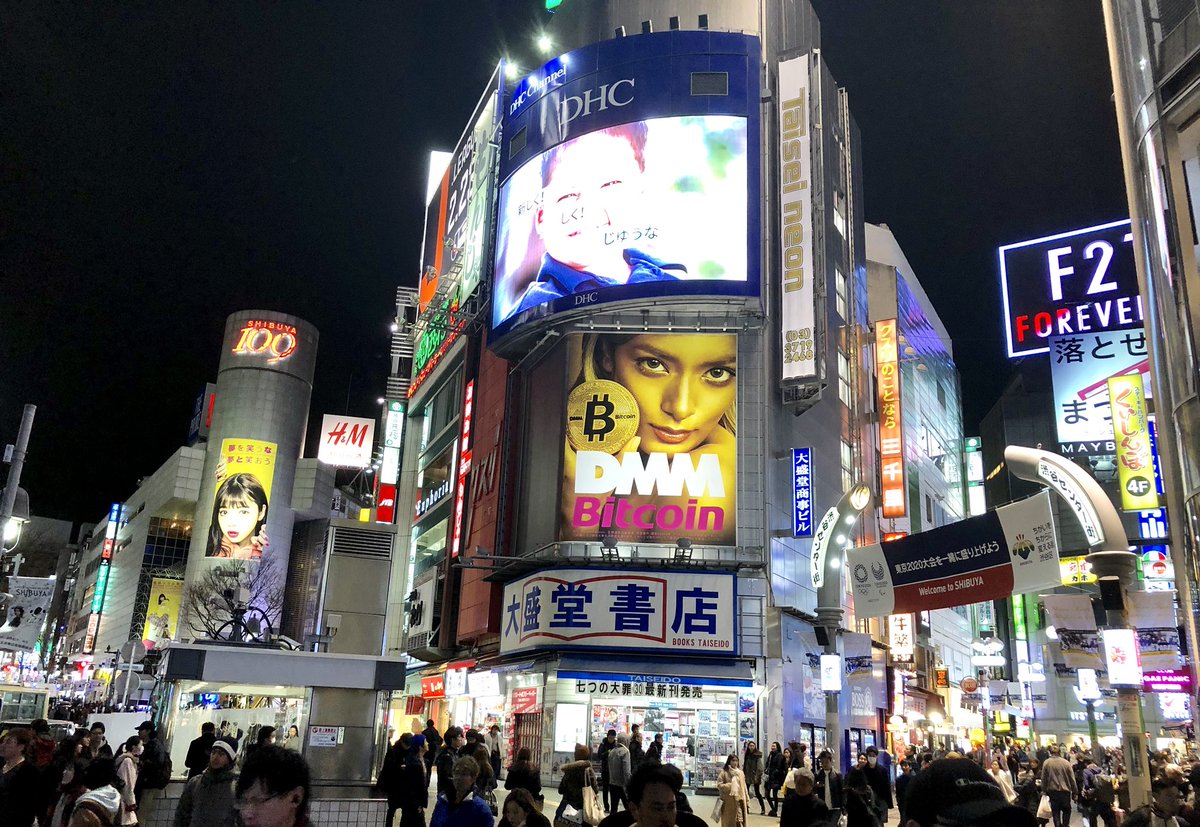 First Freight Deal Settled in Bitcoin on a Vessel Carrying Wheat From Russia to Turkey
Wow… This is an example of direct way to circumvent US sanctions imposed on Russia. – D.Polpudenko
The consignment was part of pilot testing of Prime Shipping Foundation's blockchain payment system for bulk commodities, said Chief Executive Officer Ivan Vikulov.
The announcement comes soon after Louis Dreyfus Co., one of the world's largest foodstuffs traders, said it struck the first agricultural commodity trade to use blockchain. The 166-year-old trading house used the technology to sell a cargo of U.S. soybeans to China's Shandong Bohi Industry Co.
The vessel used in Prime Shipping's transaction carried 3,000 metric tons of wheat from Rostov-on-Don to Samsun. While the cargo is small, it highlights the potential cryptocurrencies could play in agricultural commodity markets.
International sanctions against countries such as Syria have affected their access to U.S. dollars, limiting their ability to import food.
Prime Shipping Foundation is seeking to get a banking license in Gibraltar, one of the most crypto-friendly jurisdictions, the company said in an emailed statement. That would make conversions between government-issued and cryptocurrencies faster and easier, according to Vikulov.
BITCOIN CASH
1 Bitcoin Cash = $660
Market Cap = $11 billion
Decentralized Marketplace OpenBazaar Integrates Bitcoin Cash
Currently over 1,100 listings accepting Bitcoin Cash on OpenBazaar. – Chris Pacia
Bitcoin Cash Payments Rolled Out to All Bitpay Merchants
More than 100,000 BitPay merchants are now accepting Bitcoin Cash with the option seemingly automatically turned on for all of them.
.
Newegg is accepting both currencies, as is Namecheap, Vultr and many, many others.
.
.
Coinbase has recently launched a new crypto payments plugin. There you can choose what currency to accept out of four options: ethereum, bitcoin, bitcoin cash and litecoin.
.
BitPay offers only bitcoin cash, in addition to bitcoin. Both now are the most widely accepted digital currencies by far. – 
Trustnodes
JoyStream Goes Live: Earn Bitcoin Cash in Payment Channels Over BitTorrent
JoyStream implements a version of the BitTorrent protocol where peers are rewarded with cryptocurrency for seeding.
BCH spending spending indicator on the downloading page
Lots of projects have promised cryptocurrency incentivised bandwidth, and it has been talked about for years, but we are the first to actualy deliver on this. We are delivering it — not as part of some clunky daemon you have to build from source and operate through a complex CLI, but rather a well put together modern user experience.
The road to 1.0 has been long and difficult, but we are very pleased with what we have accomplished.
MINING
TSMC
AMD, Nvidia, Bitmain, what they have in common is they all have the same chip supplier: TSMC.
I'd argue that more than 80% of hashing power of ALL crypto is coming from TSMC-produced chips. – Wei Tai
Possibly Over 100,000 Underground Bitcoin mining farms in Venezuela
74% of Venezuelan electricity comes from renewable energy like hydro electric power which is cheap to produce.
The electricity cost is 0.0000125$ per kW/h.
Usually, the Bitcoin miners consist of middle to upper class Venezuelans who have the money to purchase the equipment needed to mine.
S9 Antminer currently used by Mr. X in Venezuela. To put it into perspective, one S9 can feed a family.
Right now bitcoin mining means everything because through such activity you can defeat the economic catastrophe that we are facing by bypassing the currency exchange control. My whole attention is on this business.
If you need local cash right away, then you'll probably end up selling some btc at localbitcoins.com to deal with your living expenses. If not, then it is stored mainly on coinbase and exchanges. Cold storage is not the culture yet.
There's no way to tell how many underground miners there are, but easily in the thousands and possibly over one hundred thousand. The word on the street is that basically any physical space with an electric service is a hosting space.
They are making a lot of money, and the big farms are making even more money given that the electricity cost is ridiculously cheap.
– Mr X (Underground Venezuelan Bitcoin Miner)
Bitcoin Miners are Being Hunted, Raided, Extorted and Arrested by Local Police
Bitcoin mining is a cat and mouse game of trying to outwit and deceive government and police task forces
Rumor has it the capital city military's headquarters is full of Antminers.
Venezuelan Police task forces are intimidating and miners are beholden to their power.
Sometimes the police squad that visits your place decides to seize your mining equipment, and there is absolutely nothing you can do about it. Rumor has it they install them on government facilities.
This is the worst case scenario, but I've heard multiple stories like this. If for some reason they don't like you at all during the raid, they would confiscate your equipment and have you install it for them. They even "hire" you as an infiltrator and they make you rat out other miners.
There is an intelligence police division exclusively for mining hunting. They accomplish so by monitoring electric power consumption looking for irregular situations.
Almost everyone middle class and up are talking about BTC. Even military officers are using Coinbase to buy in with fiat and to store their BTC.
– Mr X (Underground Venezuelan Bitcoin Miner)
Most Venezuelan's Mine Altcoins
SEBIN jails are full of miners. People mostly mine alt-coins, GPU's are safer. – Julio Moros
Egyptian Government May be Hijacking Citizens' Computers to Secretly Mine Monero
The Egyptian government, or entities linked to it, has hijacked local internet users' connections to secretly mine cryptocurrency "en masse," according to a new report by security researchers at the University of Toronto.
Evidence of this type of intrusion by a nation-state is "the stuff of legends," the researchers say, because the techniques involved are especially difficult to detect.
Researchers at the university's Citizen Lab identified a scheme they call "AdHose" that secretly redirects Egyptian internet users' web traffic to malware that used their computers to mine the Monero cryptocurrency or display ads. AdHose relies on hardware installed within the networks of Telecom Egypt.
The hardware used to implement AdHose also doubles up as a censorship tool. It blocks access to news outlets like Al Jazeera and NGOs like Human Rights Watch. Citizen Lab found similar schemes in Turkey and Syria, although instead of crypto-mining or ads, users were served with spyware when they thought they were downloading legitimate anti-virus programs. – Joon Ian Wong
Monero Hardforking PoW Every 6 months to Brick ASICs
Bitmain: We are pleased to announce the all-new Antminer X3, to mine cryptocurrencies based on the CryptoNight hashing algorithm.
Francis Pouliot: This Bitmain asic will be useless and we will see how powerless the miners ultimately are, equal participants of decentralized consensus/market forces serving users.
Wouter: ASIC's improve security, as it increases the long term investment of miners, making an attack less likely. So I'm not sure what the Monero community is thinking.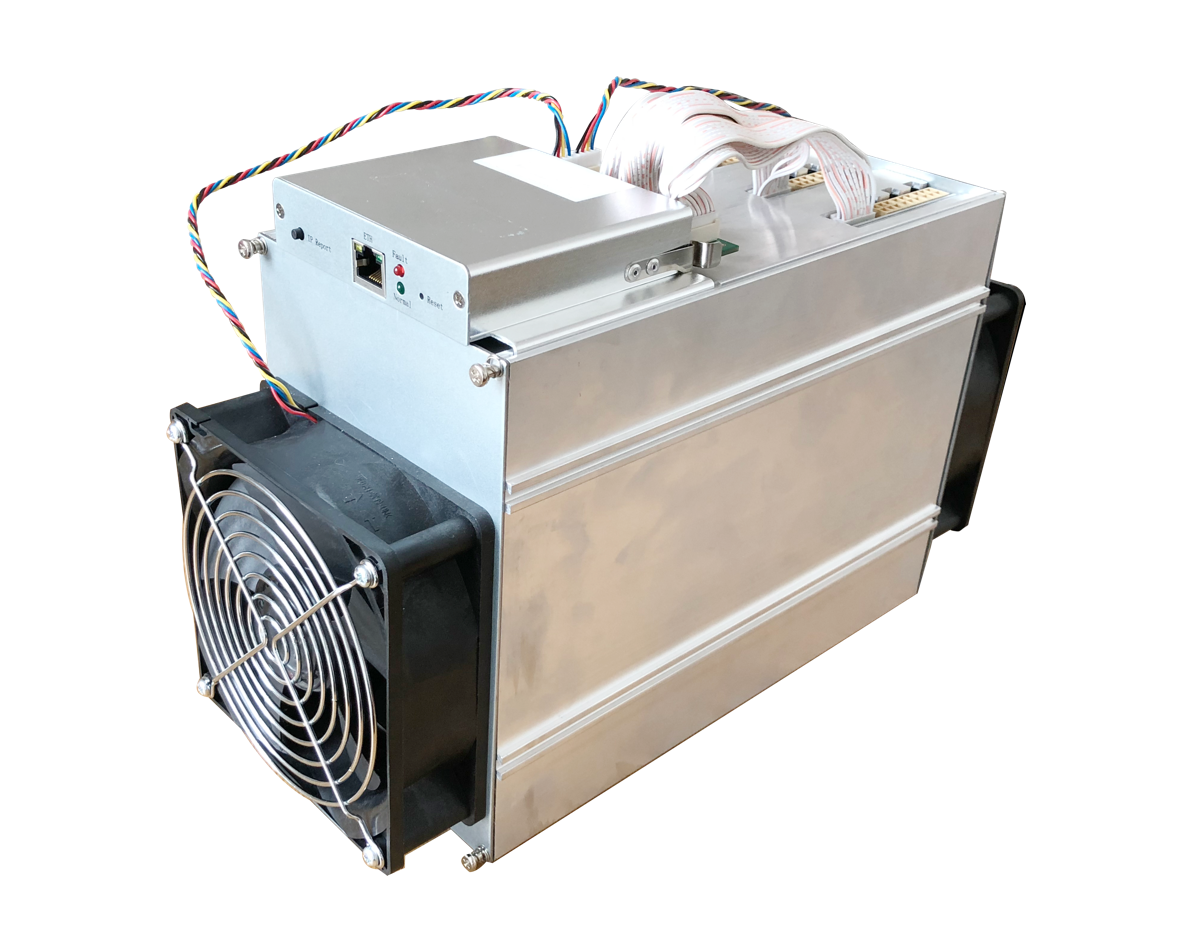 The Monero code was forked from the CryptoNote reference implementation. In the CryptoNote whitepaper (https://cryptonote.org/whitepaper.pdf), one of the identified deficiencies of Bitcoin is the Proof of Work due to its centralizing nature.
In order to create a more egalitarian mining network and foster decentralization, the original CryptoNote developers created the Cryptonight Proof of Work function to "close the gap between CPU (majority) and GPU/FPGA/ASIC (minority) miners."
We concede that ASICs may be inevitable, but we feel that any transition to an ASIC-dominated network needs to be as egalitarian as possible in order to foster decentralization. At this point in time, we suspect that any newly developed Cryptonight ASIC will not be egalitarian and will not foster a decentralized network.
In sum, we strongly believe that it's beneficial to preserve our ASIC resistance. Therefore, we will perform an emergency hard fork to curb any potential threat from ASICs if needed.
– dEBRYUNE, dnaleor and the Monero project
CRYPTO ASSETS

Market Cap = $254 billion
Top 5 Most Popular Cryptocurrencies on Purse in 2017
1. Ethereum
2. Litecoin
3. Dash
4. Zcash
5. BitcoinCash* *since August
– Purse.io
Kakao to Integrate Cryptocurrency For Millions of Users
Kakao, largest messaging app/search engine in Korea, expected to
(1) adopt cryptocurrency payments in 12,000+ merchants in Korea via its Kakaopay app.
(2) allow as payment means for apps within Kakao ecosystem e.g. kakao-taxi (NB-we don't have uber).
3. Will issues its own Kakao-coin but as ICOs are banned in Korea, these will rather serve as mileage/points that individuals can collect for future use.
Half of Large British Businesses Hold Stockpiles of Cryptocurrency
The study surveyed 750 IT decision makers within large UK businesses of 250 employees or more. It found that those businesses hold an average of 24 bitcoins each.
Out of those companies, just 7% are investing in bitcoin alone and 93% in a more diverse portfolio of cryptocurrencies. 54% have bought litecoin, 43% ethereum, 33% Ripple's XRP, and 29% dash.
As for the main reasons for holding such a portfolio, 40% say they plan to use the cryptocurrencies to pay providers, while 32% are aiming to pay their employees with them. Additional plans include using cryptocurrencies together with smart contracts or other blockchain technologies (27%), as part of fundraising (21%), and to pay for training, R&D or other demonstrative activities (17%).
This survey reveals that just 4% of companies holding cryptocurrency claim to be stockpiling it as preparation for a ransomware attack. – Avi Mizrahi
PRIVACY / SECURITY / INTERNET
5G Makes Global Debut in Korea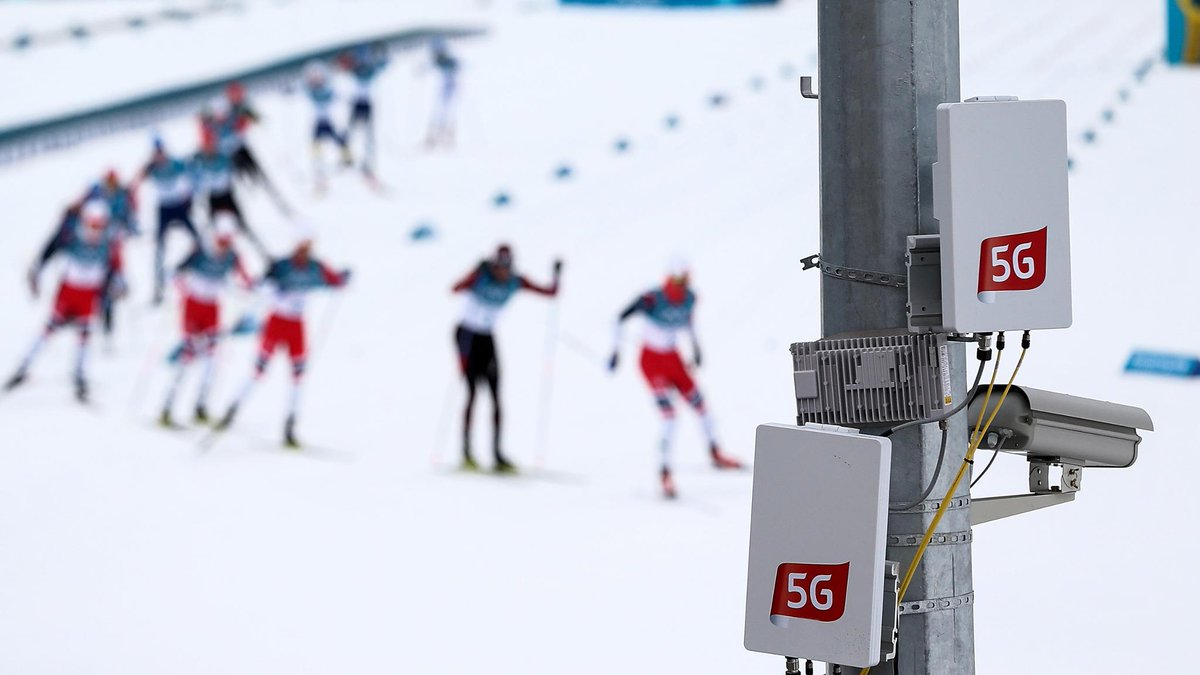 Spectators at the Winter Olympics in South Korea are getting a preview of the next-generation, ultra-fast wireless networks coming to other nations in the next year or two.
Bloomberg this week detailed the global debut of 5G technology, developed by Intel, Ericsson, Samsung and Korean carrier KT Corp., in and around Pyeongchang.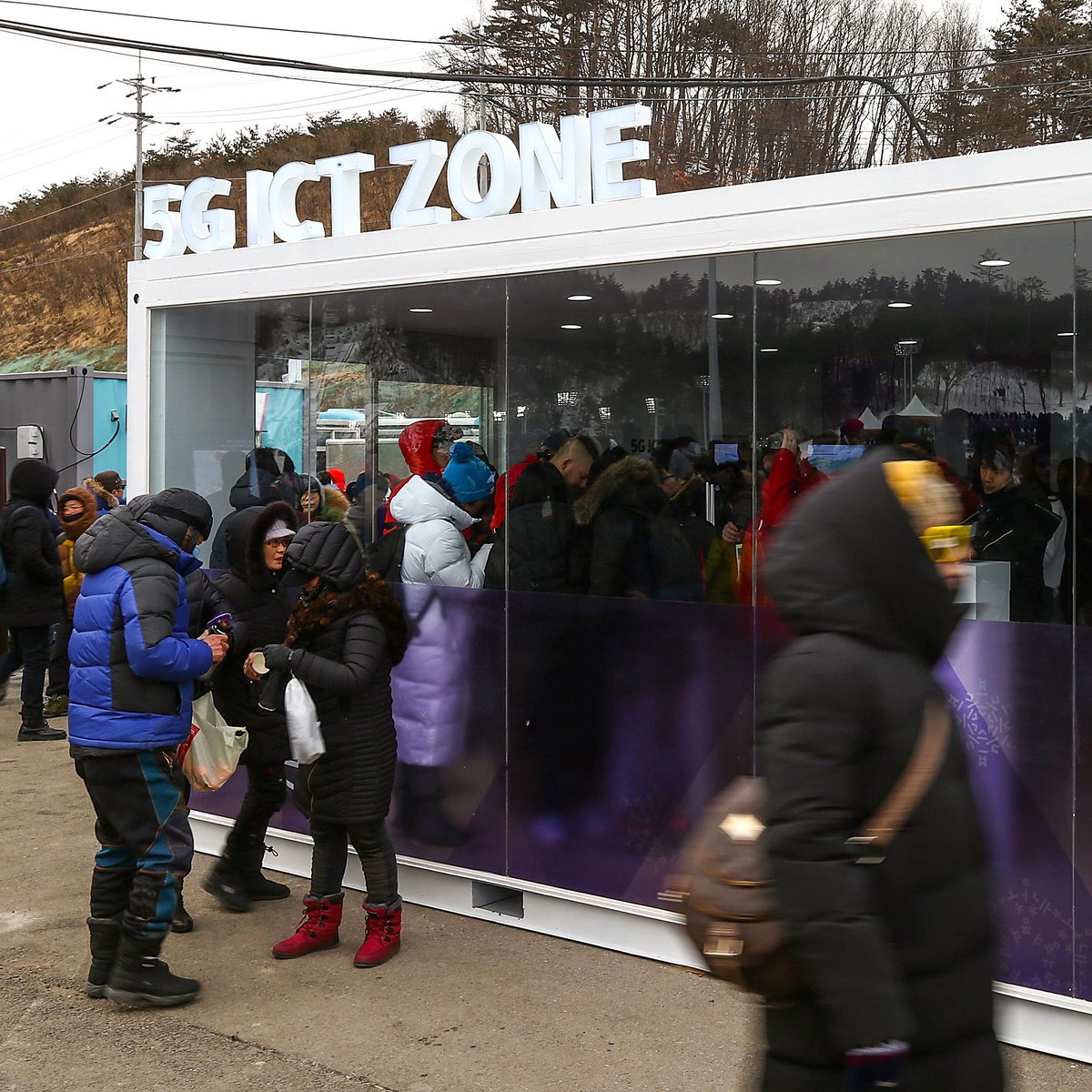 The systems allow viewers to stream live video of figure skating from any angle or experience bobsled races from the hood of the sled. Driverless buses, meanwhile, course through the area using 5G networks to navigate roads — and display 5G video to passengers.
The network will be shut down after the games, the report added, as developers work to resolve any issues and prepare for wider deployment in South Korea in 2019. – Andy Szal
S. Korea Pushes to Commercialize 10 Gb Internet Service
The Ministry of Science and ICT said it will work closely with local IT firms to adopt 10 Gb service, considered the core technology behind fifth-generation wireless technology as well as virtual reality and augmented reality.
Asia's fourth-largest economy and one of the most connected countries in the world is aiming for 50-percent coverage of 10 Gb Internet by 2022. – Yonhap News
COMPANIES / PROJECTS / PRODUCTS
SpaceX Launches Falcon Heavy, the World's Most Powerful Rocket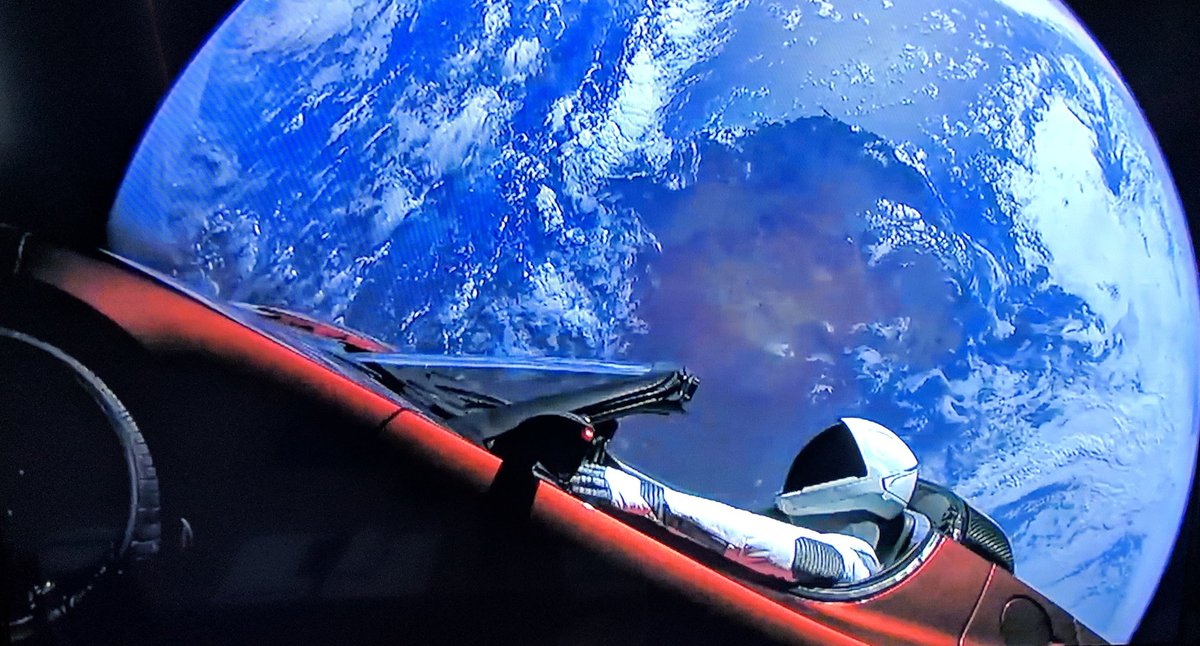 Tell me that's not one of the coolest things you have ever seen. Congrats everyone involved at SpaceX. – Fred Lambert
In the run up to launch, it wasn't at all clear that the rocket would work.
Thousands of onlookers in Florida could be heard cheering on the company's livestream, which was viewed by about 3 million people.
"People [came] from all around the world to see what will either be a great rocket launch or the best fireworks display they've ever seen," Musk said.
The rocket's smooth takeoff wasn't the only stunning thing about this launch.
In a never-before-seen feat, SpaceX also managed to guide two of the Falcon Heavy's first-stage rocket boosters to land upright back on Earth. They cut back through the Earth's atmosphere and landed in unison at a Kennedy Space Center landing pad.
"That was probably the most exciting thing I've ever seen — literally ever," Musk said.
On board the rocket that's now headed deeper into space is Musk's personal Tesla roadster. At the wheel is a dummy dressed in a spacesuit. Musk said in December the car would play David Bowie's "Space Oddity" on repeat. Cameras on board the car show it cruising by Earth, which appears as a big blue orb in the background.
The success marked a huge step forward for a company that's already managed to shake up the rocket industry with its groundbreaking technology.
The company made the world take notice when it proved it can safely return first-stage rocket boosters to Earth with its Falcon 9 rocket, which the company has used for more than 40 missions dating back to 2012.
Those rockets have a single first-stage booster, and SpaceX has safely recaptured them after 21 Falcon 9 launches.
Now, SpaceX routinely puts used boosters back to work. In fact, the inaugural Falcon Heavy flight actually used two pre-flown Falcon 9 boosters (the center booster was new.)
Reusing hardware is part of SpaceX's plan to drive down the cost of launches.
Last pic of Starman in Roadster on its journey to Mars orbit and then the Asteroid Belt
Over 100 Launches Likely This Year as Space Economy Grows
As of February 2018, more than 180 orbital launches were planned for the year, double the 90 orbital rockets that flew in 2017. Although the space industry is growing, many of those missions are likely to be delayed. – Wikipedia
The First SpaceX BFR Could Make Orbital Launches by 2020
People have told me that my timelines historically have been optimistic. I am trying to recalibrate.

What I do know is we are building the first ship. We will be able to do do short flights in the first half of next year.

It's a big booster and ship. Saturn V thrust x2.
SpaceX President and COO Gwynne Shotwell revealed that the company intends to conduct the first orbital launches of BFR as early as 2020, with suborbital spaceship tests beginning in the first half of 2019.
Composed of a single massive booster and an equally massive second stage/spaceship (BFS), the rocket is meant to enable the affordable expansion of permanent human outposts on Mars and throughout the inner solar system by making good on the decades-old promise of fully reusable launch vehicles. – Eric Ralph
OB1 Raises $5 million to Grow World's Largest Decentralized Marketplace
Since the launch of the updated 2.0 platform near the end of 2017, over 40,000 nodes globally have joined the network. OpenBazaar is the only e-commerce marketplace that offers secure, commission-free trade for both buyers and sellers.
The round is led by OMERS Ventures, the venture capital arm of the OMERS pension fund. Bitmain is also contributing to this round
OB1's plans for this year include releasing web and mobile versions of the application as well as giving users new ways to trade with each other, such as making requests and buying and selling cryptocurrencies.
OB1 is also expanding the services it offers to users on OpenBazaar, such as the Verified Moderators program, released this week. – OpenBazaar.org
Decentralized Security Ideas
Uber but for the cops being around when you need them. – Zooko
The one thing that people who believe in some form of State are super concerned about is safety. Governments/police violate safety on a regular basis. They have to give the illusion of safety at the very least and they have to provide some safety so that it feels like it's tangible. Now imagine if we let these things live in the free market… The reason why it's so paramount that we solve this in order to achieve freedom is that until that pillar has been solved, people will never accept true freedom or anarchy/anarcho-capitalism. – FreedomSolutions DAO
Cell 411: P2P Emergency Response App. A decentralized, micro-social platform that allows users to issue emergency alerts, and respond to alerts issued by their friends. Cell 411 is ideal for use by activists, neighborhood watches, students, friends and other groups of people willing to organize themselves independently in order to manage and respond to emergencies.
UberGuard: A marketplace where you can rely on professionals, friends, neighbors, to actually protect you. The goal is a DApp which takes advantage of mobile phones to build a peer safety marketplace for all safety (bodyguards, private investigators, and security operations). Immediate response times instead of 14 minutes averages. Real safety and accountability to you means you're actually safe, and for less cost than your tax today.
PLACES
A Perfect Crypto Storm is Brewing in the Philippines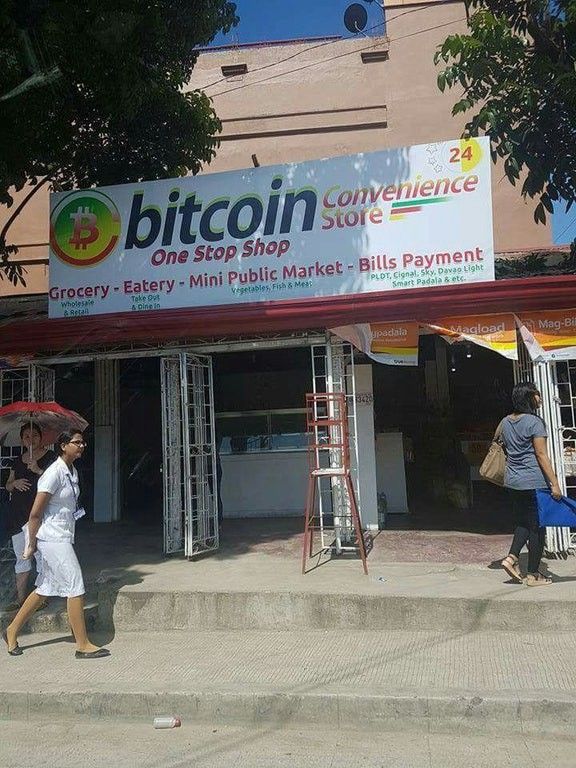 Coins.ph have quickly established themselves as a reliable mobile money and Bitcoin wallet in the Philippines, gaining around two million customers in the last four years, even as they went head to head with giant national telecom companies for market share.
Other notable local blockchain startups have also gained traction in the last two years, most of them tackling the $27 billion Philippines remittance industry. The industry is not just growing, it's thriving.
Some other notable developments are rumors of a crypto-haven opening in a special economic zone, talks of big mining operations setting up here, more merchants and retail stores willing to accept cryptocurrencies, and a rapid acceleration of awareness and recognition of the industry by local mainstream media. – Miguel Cuneta
KNOWLEDGE
Problem Solving
Problems are inevitable. Problems are soluble. Get better at solving problems. Get better at life. Get more powerful. Embark on the beginning of an infinite journey of rapid progress. It's rapid progress or death. There are no alternatives. Problems will keep coming – including big ones with big consequences for failure (including the extinction of humanity). Either make ongoing progress at problem solving or failure is inevitable. There is no power level which is safe forever, but at least making more progress as fast as possible is the safest thing to do, it's the only thing that can possibly work. – Elliot Temple
Choose Reason or be a Puppet
You can let your life be run by your static memes, your culture, convention, tradition, ritual, religion, biology, other people's opinions, social pressures, your parents … or you can run your own life. The choice is yours: choose reason or be a puppet. Pursue more control over reality – rapid ongoing progress – or be controlled by forces you don't even understand, without even knowing what's going on. If you aren't taking control over your life, and learning all you can, and being as rational as you can, then you are being controlled quite thoroughly, and more than necessary, by forces beyond your understanding (especially memes – which are widely misunderstood, and to understand them you must read The Beginning of Infinity).
Reason is the only effective way to make progress and get control of your own life. Without reason, you'll do it wrong, because reason is the name for methods of thinking which are good at correcting mistakes and actually getting things right.
People say "yeah, great" to this then don't do it. Well, actually do it. Learn about reason. Study it. Write about what you're learning. Discuss it and get criticism because you're going to get things wrong, and the set of mistakes you make will not be identical to the sets of mistakes other people make. – Elliot Temple
THE ASCENT OF MAN
Google Announces 72 Qubit Quantum Computer
"We are cautiously optimistic that quantum supremacy can be achieved"
The goal of the Google Quantum AI lab is to build a quantum computer that can be used to solve real-world problems.
Our strategy is to explore near-term applications using systems that are forward compatible to a large-scale universal error-corrected quantum computer. In order for a quantum processor to be able to run algorithms beyond the scope of classical simulations, it requires not only a large number of qubits. Crucially, the processor must also have low error rates on readout and logical operations, such as single and two-qubit gates.
Bristlecone is our new quantum processor. The purpose of this gate-based superconducting system is to provide a testbed for research into system error rates and scalability of our qubit technology, as well as applications in quantum simulation, optimization, and machine learning.
We chose a device of this size to be able to demonstrate quantum supremacy in the future, investigate first and second order error-correction using the surface code, and to facilitate quantum algorithm development on actual hardware.
A Bristlecone chip being installed by Research Scientist Marissa Giustina at the Quantum AI Lab in Santa Barbara
If a quantum processor can be operated with low enough error, it would be able to outperform a classical supercomputer on a well-defined computer science problem, an achievement known as quantum supremacy.
Although no one has achieved this goal yet, we calculate quantum supremacy can be comfortably demonstrated with 49 qubits, a circuit depth exceeding 40, and a two-qubit error below 0.5%. We believe the experimental demonstration of a quantum processor outperforming a supercomputer would be a watershed moment for our field, and remains one of our key objectives.
We are cautiously optimistic that quantum supremacy can be achieved with Bristlecone, and feel that learning to build and operate devices at this level of performance is an exciting challenge! We look forward to sharing the results and allowing collaborators to run experiments in the future. – Julian Kelly, Research Scientist, Quantum AI Lab
This is a Not-Immaterial Development in Driverless Cars

SENS Receives An Additional $1 Million Bitcoin Donation From Pineapple Fund
"Regenerative medicine for ageing will be transformative to medicine and humanity, and I'm excited to be supporting SENS Research Foundation!" – Founder of the Pineapple Fund
Vitalik Buterin: The Best Thing to Invest Money in is the Fight Against Aging
In February, Vitalik Buterin transferred $2.4 million in Ethereum to the SENS Research Foundation, the international anti-aging research foundation headed by the famous British gerontologist Aubrey de Grey.
Last week, Buterin came to the Undoing Aging conference in Berlin, an event that SRF and the Forever Healthy Foundation organized and which was attended by more than 340 participants from 36 countries.
Studies of aging are very important right now, yet there are still very few people who invest money in this field, unfortunately.
Most people simply do not know or do not believe that aging can be successfully manipulated. However, I have read "Ending Aging" by Dr. Aubrey de Grey, I'm interested in scientific discoveries, and I see that this is plausible. Researchers can already extend the life of laboratory animals significantly, and it is necessary to refine these technologies in order to transfer them to humans. And this [research and full-scale clinical trials of anti-aging therapies in humans] requires money.
Of course I'm ready to invest more into it. However, right now, I am mostly investigating what the scientists are working on, what the most promising directions are, and what else should be supported.
This is one of the most important tasks on which mankind can work. I would remind everyone that successful treatment of cancer, quitting smoking, and achieving victory over cardiovascular diseases can increase life by 5 to 8 years; yet, thanks to anti-aging technologies, it might be possible to prolong life by 50, 70, or many more years.
I would also say to people that if you have money, you can donate it to fight against aging; if you want, you can invest in this sphere, as there are a lot of interesting startups. If you are young and need to choose what to do, then you could study biology and think about what you can do to prolong a person's life. It's really the most important thing. – Vitalik Buterin
Follow me on Twitter @leebanfield1
Bitcoin: 3QahePCv5823gdAKX92yZEmj7NGenhhd2H