BITCOIN
1 Bitcoin = $6,395
Market Cap = $110 billion
Shibuya Crossing: The Busiest Intersection in the World
Japan's porn conglomerate DMM is advertising their cryptocurrency exchange in neon-flooded Tokyo using a Bangladeshi-Russian-Japanese mixed model ROLA who looks like a naked android dripping in gold.
Cyberpunk enough for you?!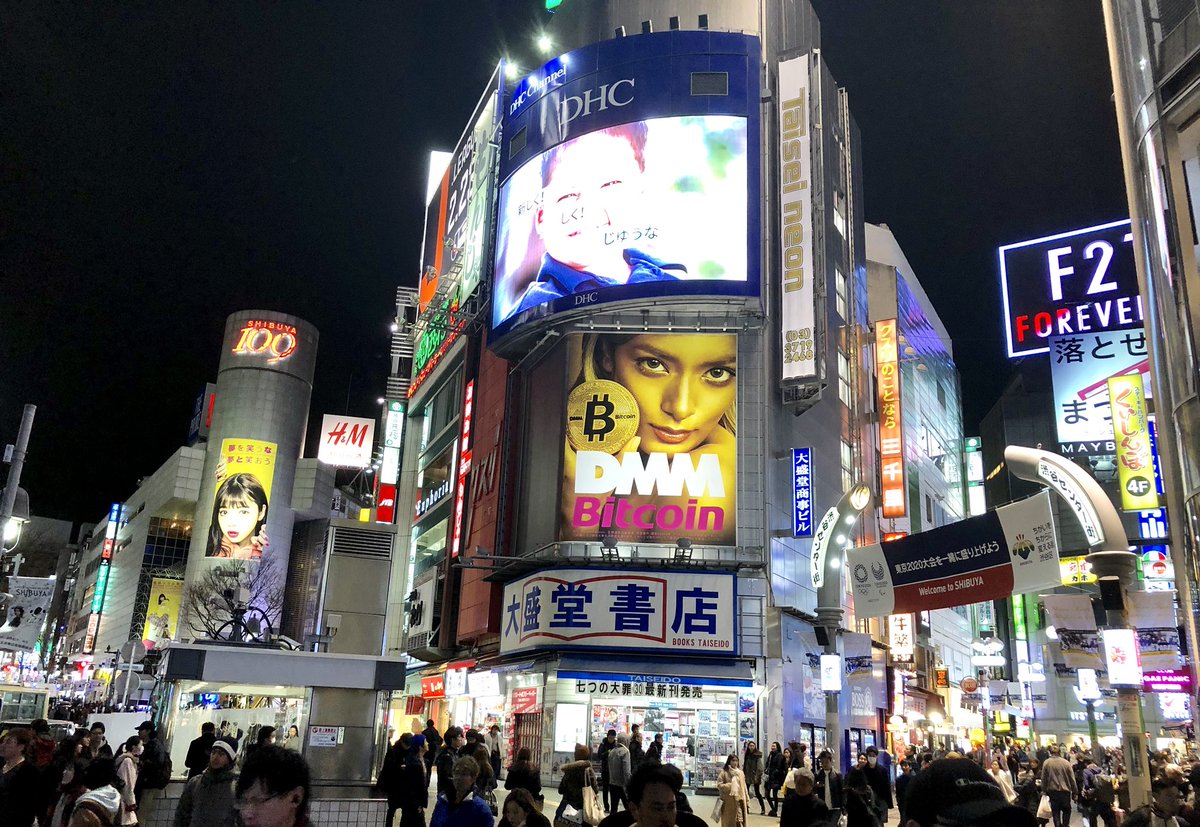 Monday 5th March
Bitcoin Price
June 2011 = $18
June 2012 = $7
June 2013 = $96
June 2014 = $597
June 2015 = $258
June 2016 = $638
June 2017 = $2,478
June 2018 = $6,395
Telegram Giving Millions in Bitcoin to VPN Providers
Telegram founder Pavel Durov said that he has been paying network administrators in bitcoin to bypass a government ban on his popular messaging platform.
The messaging app's creator announced Tuesday in his Telegram channel that he had created bitcoin grants for administrators running virtual private networks (VPNs) and other proxy services to allow users access to the platform after the Russian government blacklisted Telegram for refusing to share private messages.
He explained:
"I started giving out bitcoin grants to individuals and companies who run socks5 proxies and VPN. I am happy to donate millions of dollars this year to this cause, and hope that other people will follow. I called this Digital Resistance – a decentralized movement standing for digital freedoms and progress globally."
The decision came after internet service providers began banning Telegram.
Telegram's ban may be lifted if the company turns over its encryption keys to the nation's security agencies, according to Durov. However, he added that "we promised our users 100 [percent] privacy and would rather cease to exist than violate this promise."
Thursday 31st May
Central Bank Monetary Policy
IMF hinting at the possibility that bitcoin could take over central bank currencies as a unit of account: Monetary Policy in the Digital Age
Slowly, but surely, Bitcoin creeps further and further into the psyche of those "in charge". – Marty Bent
———————————–
Don't forget that part of the IMF's playbook in a currency crisis is to suddenly freeze bank accounts & seize a portion of balances. Crypto is a huge threat to their ability to steal citizens' wealth like that.
Saturday 9th June
MINING
Bitcoin Hash Rate Now at 40 Exahash
The Bitcoin hashrate jumped nearly 5 exahash in the last 2 weeks alone.
To put that gain in perspective, it took ~8.5 years for the entire network hashrate to reach 5 EH for the first time.
Sunday 17th June
Bitcoin Miners are Being Hunted, Raided, Extorted and Arrested by Local Police
Bitcoin mining is a cat and mouse game of trying to outwit and deceive government and police task forces
Rumor has it the capital city military's headquarters is full of Antminers.
Venezuelan Police task forces are intimidating and miners are beholden to their power.
Sometimes the police squad that visits your place decides to seize your mining equipment, and there is absolutely nothing you can do about it. Rumor has it they install them on government facilities.
This is the worst case scenario, but I've heard multiple stories like this. If for some reason they don't like you at all during the raid, they would confiscate your equipment and have you install it for them. They even "hire" you as an infiltrator and they make you rat out other miners.
There is an intelligence police division exclusively for mining hunting. They accomplish so by monitoring electric power consumption looking for irregular situations.
Almost everyone middle class and up are talking about BTC. Even military officers are using Coinbase to buy in with fiat and to store their BTC.
– Mr X (Underground Venezuelan Bitcoin Miner)
Tuesday 20th February
Most Venezuelan's Mine Altcoins
SEBIN jails are full of miners. People mostly mine alt-coins, GPU's are safer. – Julio Moros
Tuesday 20th February
Venezuelan Government Confiscating Computer Imports
Venezuelans no longer able to buy or import computer parts, specially GPUs. The government is confiscating everything to mine cryptocurrencies themselves.
Courier services/Parcel forwarders/shipping companies are telling their customers that governments officials at the custom offices are confiscating motherboards, RAM memory, GPU, CPUs, etc.
A source with some info on this: http://www.noticierodigital.com/2018/05/especial-nd-gobierno-prohibe-importacion-de-equipos-para-minar-criptomonedas/
No public statement, no official word. This has been happening for some weeks now. But people didn't know why their package were not getting delivered, now they do!
The 'superintendent of cryptocurrencies' (yes, we have one in the government), has not revealed why they are seizing stuff.
– Codiox
Thursday 31st May
Monero Hardforking PoW Every 6 months to Brick ASICs
Bitmain: We are pleased to announce the all-new Antminer X3, to mine cryptocurrencies based on the CryptoNight hashing algorithm.
Francis Pouliot: This Bitmain asic will be useless and we will see how powerless the miners ultimately are, equal participants of decentralized consensus/market forces serving users.
Wouter: ASIC's improve security, as it increases the long term investment of miners, making an attack less likely. So I'm not sure what the Monero community is thinking.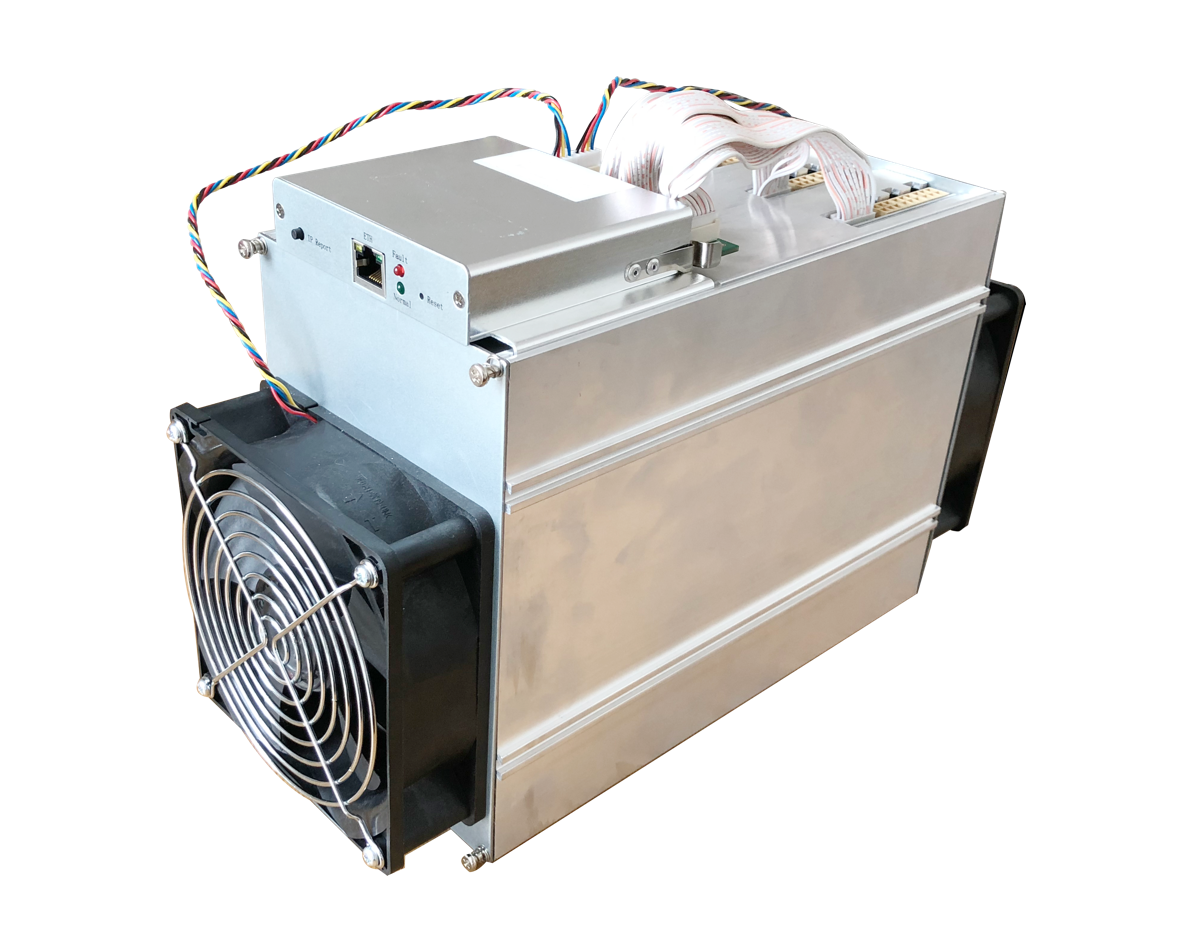 The Monero code was forked from the CryptoNote reference implementation. In the CryptoNote whitepaper (https://cryptonote.org/whitepaper.pdf), one of the identified deficiencies of Bitcoin is the Proof of Work due to its centralizing nature.
In order to create a more egalitarian mining network and foster decentralization, the original CryptoNote developers created the Cryptonight Proof of Work function to "close the gap between CPU (majority) and GPU/FPGA/ASIC (minority) miners."
We concede that ASICs may be inevitable, but we feel that any transition to an ASIC-dominated network needs to be as egalitarian as possible in order to foster decentralization. At this point in time, we suspect that any newly developed Cryptonight ASIC will not be egalitarian and will not foster a decentralized network.
In sum, we strongly believe that it's beneficial to preserve our ASIC resistance. Therefore, we will perform an emergency hard fork to curb any potential threat from ASICs if needed.
– dEBRYUNE, dnaleor and the Monero project
Sunday 18th March
CRYPTO ASSETS

Market Cap = $257 billion
Total Crypto Market Cap Set a New All-Time High
The combined market cap of all digital currencies and tokens rose above $800 billion for the first time ever, nearing that historic one trillion dollars.
All top 40 digital currencies now have a market cap above one billion dollars, unimaginable numbers just a few months ago. – TrustNodes
Wednesday 10th January
Crypto Mania in South Korea
Five minutes in South Korea and already seeing people bitcoin and cryptocurrency trading at the airport.
Crypto Mania in South Korea is real. – Joseph Young
Wednesday 10th January
Control
One thing for sure that's working with cryptocurrencies is that it's forcing those fucks here in Federal Reserve to understand that they don't have a monopoly over our lives.
And they are scared of it, believe me. – Nassim Nicholas Taleb
Thursday 31st March
Half of Large British Businesses Hold Stockpiles of Cryptocurrency
The study surveyed 750 IT decision makers within large UK businesses of 250 employees or more. It found that those businesses hold an average of 24 bitcoins each.
Out of those companies, just 7% are investing in bitcoin alone and 93% in a more diverse portfolio of cryptocurrencies. 54% have bought litecoin, 43% ethereum, 33% Ripple's XRP, and 29% dash.
As for the main reasons for holding such a portfolio, 40% say they plan to use the cryptocurrencies to pay providers, while 32% are aiming to pay their employees with them. Additional plans include using cryptocurrencies together with smart contracts or other blockchain technologies (27%), as part of fundraising (21%), and to pay for training, R&D or other demonstrative activities (17%).
This survey reveals that just 4% of companies holding cryptocurrency claim to be stockpiling it as preparation for a ransomware attack. – Avi Mizrahi
Monday 5th March
PRIVACY / SECURITY / INTERNET
5G Makes Global Debut in Korea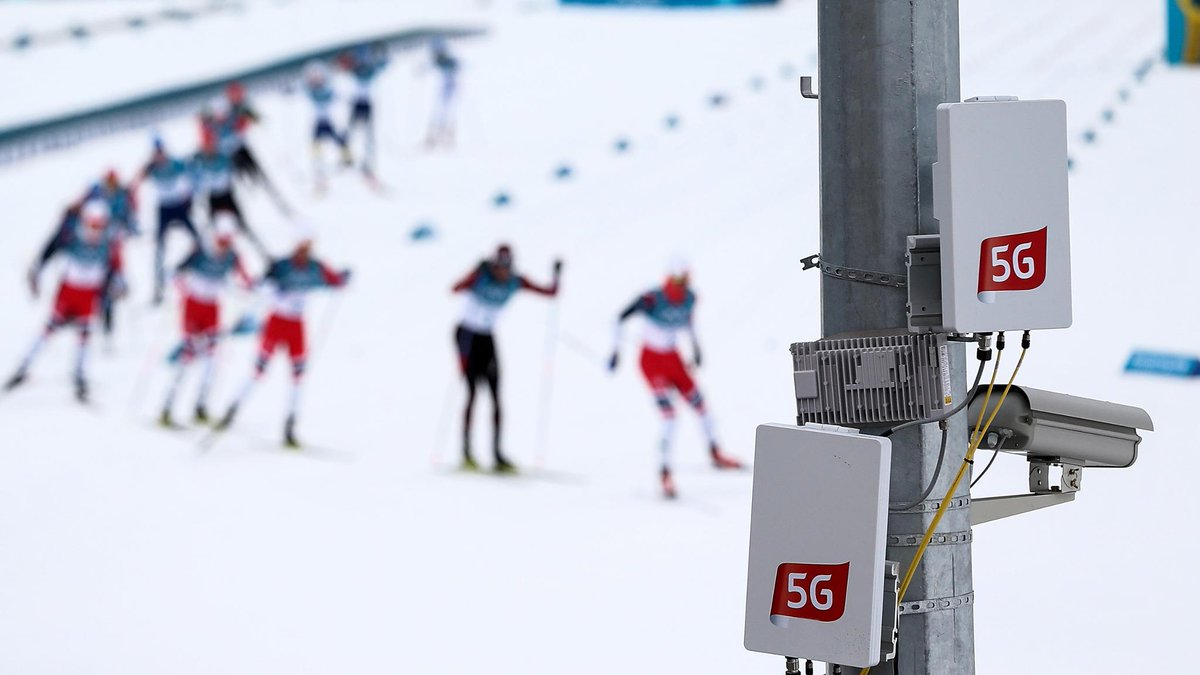 Spectators at the Winter Olympics in South Korea are getting a preview of the next-generation, ultra-fast wireless networks coming to other nations in the next year or two.
Bloomberg this week detailed the global debut of 5G technology, developed by Intel, Ericsson, Samsung and Korean carrier KT Corp., in and around Pyeongchang.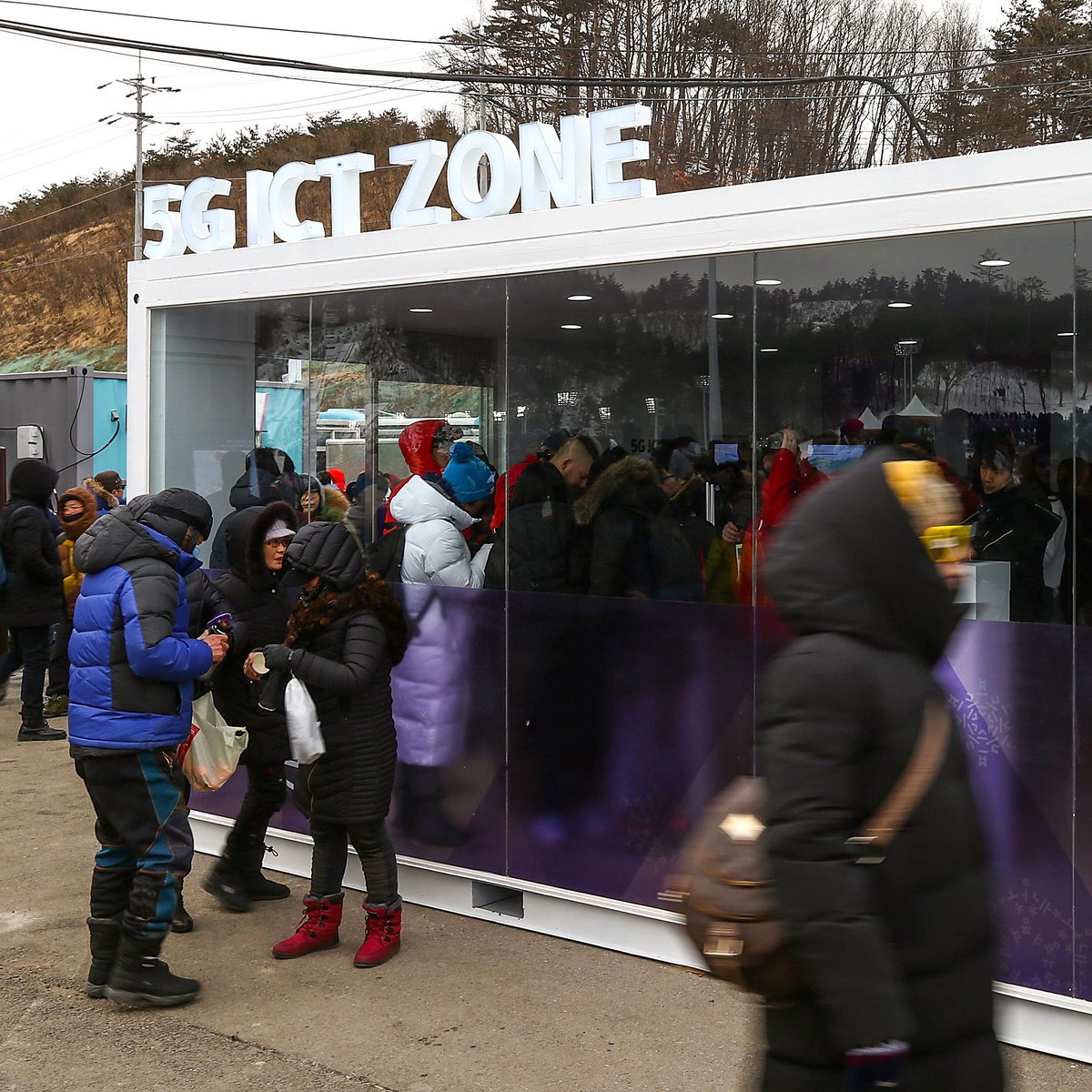 The systems allow viewers to stream live video of figure skating from any angle or experience bobsled races from the hood of the sled. Driverless buses, meanwhile, course through the area using 5G networks to navigate roads — and display 5G video to passengers.
The network will be shut down after the games, the report added, as developers work to resolve any issues and prepare for wider deployment in South Korea in 2019. – Andy Szal
Tuesday 20th February
MARKETS
Biggest Companies in the World
The 7 largest-cap stocks in the world as of 1/31/18 were all tech: Alphabet, Apple, Microsoft, Facebook, Amazon, Tencent, and Alibaba.
"Never before has any sector so dominated the global roster of largest market-cap companies."
COMPANIES / PROJECTS / PRODUCTS
SpaceX Launches Falcon Heavy, the World's Most Powerful Rocket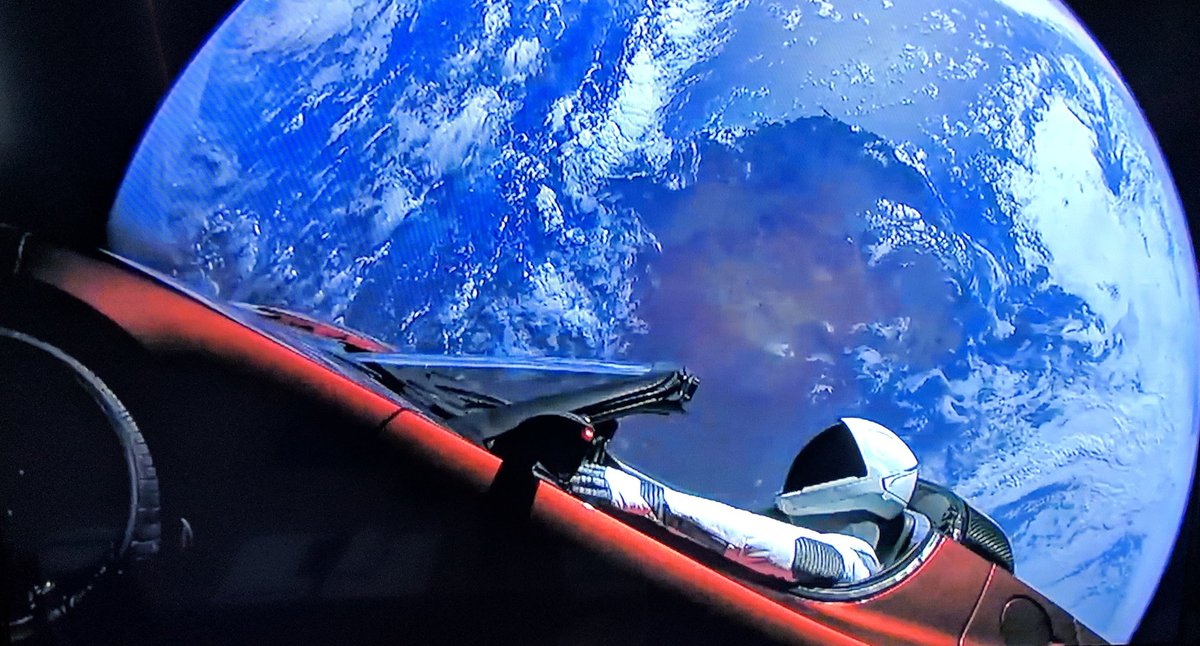 Tell me that's not one of the coolest things you have ever seen. Congrats everyone involved at SpaceX. – Fred Lambert
In the run up to launch, it wasn't at all clear that the rocket would work.
Thousands of onlookers in Florida could be heard cheering on the company's livestream, which was viewed by about 3 million people.
"People [came] from all around the world to see what will either be a great rocket launch or the best fireworks display they've ever seen," Musk said.
The rocket's smooth takeoff wasn't the only stunning thing about this launch.
In a never-before-seen feat, SpaceX also managed to guide two of the Falcon Heavy's first-stage rocket boosters to land upright back on Earth. They cut back through the Earth's atmosphere and landed in unison at a Kennedy Space Center landing pad.
"That was probably the most exciting thing I've ever seen — literally ever," Musk said.
On board the rocket that's now headed deeper into space is Musk's personal Tesla roadster. At the wheel is a dummy dressed in a spacesuit. Musk said in December the car would play David Bowie's "Space Oddity" on repeat. Cameras on board the car show it cruising by Earth, which appears as a big blue orb in the background.
The success marked a huge step forward for a company that's already managed to shake up the rocket industry with its groundbreaking technology.
The company made the world take notice when it proved it can safely return first-stage rocket boosters to Earth with its Falcon 9 rocket, which the company has used for more than 40 missions dating back to 2012.
Those rockets have a single first-stage booster, and SpaceX has safely recaptured them after 21 Falcon 9 launches.
Now, SpaceX routinely puts used boosters back to work. In fact, the inaugural Falcon Heavy flight actually used two pre-flown Falcon 9 boosters (the center booster was new.)
Reusing hardware is part of SpaceX's plan to drive down the cost of launches.
Tuesday 20th February
SpaceX Reusable Rockets
Customers have accepted "flight-proven" first stages much faster than I expected. About half of our launches this year will be on reused first stages. – Gwynne Shotwell
Sunday 18th March
Block 5 Rocket Launch Marks the End of the Beginning for SpaceX
SpaceX has tinkered with its Falcon 9 rocket for a decade. Now, it says it's done.
SpaceX intends to reuse a Block 5 rocket within 24 hours in 2019
Less than eight years after its maiden launch, the Falcon 9 booster has become the most dominant rocket in the world.
While founder Elon Musk's ambitions to settle Mars get most of the public's attention, the company's workhorse Falcon 9 rocket, which almost never leaves Earth orbit, is the reason SpaceX has soared to date.
The company has a lot riding on the revamped booster. SpaceX intends to fly each Block 5 first stage it builds a minimum of 10 times and—depending on your willingness to accept Musk's enthusiastic outlook—perhaps many more.
Ten flights would be hugely significant, as SpaceX has thus far only ever reused each of its Falcon 9 rockets a single time.
Achieving such a nirvana of low-cost, rapid access to space would represent a tremendous feat for SpaceX. Moreover, by freezing the design of the Falcon 9 rocket, SpaceX can free up its engineering talent to focus on the "Big Falcon Rocket" and its upper stage spaceship that may one day enable human settlement elsewhere in the Solar System. – Eric Berger
Thursday 31st May
PLACES
A Perfect Crypto Storm is Brewing in the Philippines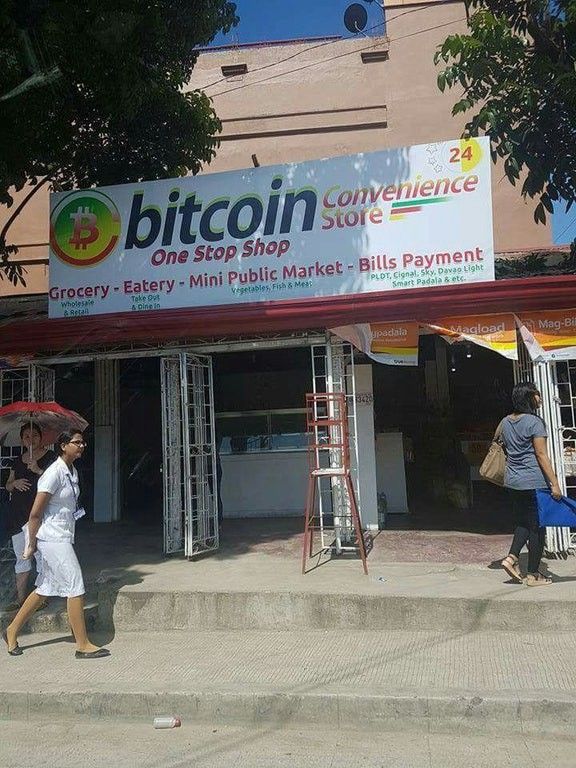 Has Switzerland Blown Its Crypto-Opportunity?
Investor Tim Draper believes Switzerland has missed the boat in establishing itself as an attractive global hub for blockchain start-ups. Draper has invested in Tezos, which ran into a damaging governance row in Switzerland shortly after its initial coin offering (ICO) fundraiser.
Addressing the Crypto ICO summit in Zurich by Skype link, Draper said Switzerland had put off investors with heavy-handed regulation. "You [Switzerland] had the tiger by the tail, everyone was going to do their ICOs through you, and all you had to do was make it easier for everybody," he said.
"Instead, the regulatory bodies got in there, they made it tougher, they put more and more barriers up, so people went to Singapore and Gibraltar and Cayman and to other places," he added.
"Switzerland had an enormous opportunity and I think they have lost their opportunity. If you have heavy regulation, you lose your business. Maybe they can bring it back by being more regulatory light. Governments now have to compete for us. We can move, we can go from country to country."
Thursday 31st May
UNBOUNDED PROGRESS
SENS Receives An Additional $1 Million Bitcoin Donation From Pineapple Fund
"Regenerative medicine for ageing will be transformative to medicine and humanity, and I'm excited to be supporting SENS Research Foundation!" – Founder of the Pineapple Fund
Tuesday 20th February
Vitalik Buterin Donates $2.4 Million Ether to SENS
Vitalik Buterin, Ethereum's co-founder, has donated $2.4 million to SENS Research Foundation, a non profit that "works to research, develop, and promote comprehensive regenerative medicine solutions for the diseases of aging."
Buterin said: "I've been a fan of Aubrey's work since I first read Ending Aging when I was a teenager, and I am happy to have been blessed with the opportunity to personally support SENS's efforts. Their focus on creating solutions to the diseases of aging, one of the greatest problems facing humanity, is very much in line with my goal to positively impact the lives of millions of people around the world."
Regarding the donation by Buterin, Mike Kope, CEO at SENS Research Foundation, said:
"SENS Research Foundation is honored to be the recipient of Vitalik's incredible generosity.  This was his second donation to us in 2017 and his support is critical to SENS Research Foundation's expansion of our programs."
Tuesday 20th February
Vitalik Buterin: The Best Thing to Invest Money in is the Fight Against Aging
In February, Vitalik Buterin transferred $2.4 million in Ethereum to the SENS Research Foundation, the international anti-aging research foundation headed by the famous British gerontologist Aubrey de Grey.
Last week, Buterin came to the Undoing Aging conference in Berlin, an event that SRF and the Forever Healthy Foundation organized and which was attended by more than 340 participants from 36 countries.
Studies of aging are very important right now, yet there are still very few people who invest money in this field, unfortunately.
Most people simply do not know or do not believe that aging can be successfully manipulated. However, I have read "Ending Aging" by Dr. Aubrey de Grey, I'm interested in scientific discoveries, and I see that this is plausible. Researchers can already extend the life of laboratory animals significantly, and it is necessary to refine these technologies in order to transfer them to humans. And this [research and full-scale clinical trials of anti-aging therapies in humans] requires money.
Of course I'm ready to invest more into it. However, right now, I am mostly investigating what the scientists are working on, what the most promising directions are, and what else should be supported.
This is one of the most important tasks on which mankind can work. I would remind everyone that successful treatment of cancer, quitting smoking, and achieving victory over cardiovascular diseases can increase life by 5 to 8 years; yet, thanks to anti-aging technologies, it might be possible to prolong life by 50, 70, or many more years.
I would also say to people that if you have money, you can donate it to fight against aging; if you want, you can invest in this sphere, as there are a lot of interesting startups. If you are young and need to choose what to do, then you could study biology and think about what you can do to prolong a person's life. It's really the most important thing. – Vitalik Buterin
Sunday 25th March
$5 Million Cryptocurrency Donation to Alcor for Cryonics
The contribution is being held in the name of the "Hal Finney Cryonics Research Fund".
Brad is an enthusiast of cryptocurrencies and an admirer of Hal Finney – the first recipient and early developer of Bitcoin – and an Alcor member cryopreserved in August 2014.
Brad has done well financially from his inventions and his cryptocurrency investments. Even so, we know that there are Alcor members of considerably greater means. Some of these are well into their later years. I imagine myself in the position of having a net worth of a billion dollars or more and being in my 60s, 70s, or 80s. Certainly, I would be funding life extension research. But I am certain that I would also be putting serious money into cryonics to build up Alcor's technical capabilities and strength. – Alcor.org
Thursday 31st May
Over 100 Launches Likely This Year as Space Economy Grows
As of February 2018, more than 180 orbital launches were planned for the year, double the 90 orbital rockets that flew in 2017. Although the space industry is growing, many of those missions are likely to be delayed. – Wikipedia
All Kinds of New Possibilities Emerging in Space Industry
"Russia and China cannot afford to match Elon on costs," says Charles Miller, a private-space entrepreneur and advisor to the Trump administration. "Neither can Europe. They all need to go back to the drawing board and reinvent themselves."
With the Falcon Heavy, SpaceX has already cut the cost of space access by about a factor of 10. If it or one of its competitors can drop the cost by another factor of 10, all kinds of new possibilities emerge.
Countries that currently ride America's coattails could have human spaceflight programs of their own. Universities, nonprofits, and corporations could claim their own place in space. Space tourism might at long last emerge from the world of science fiction.
BFR is still in the planning stages, but it won't stay there for long. SpaceX has been testing the Raptor engines that will provide thrust for the rocket for nearly two years. Musk predicts short "hopper flights" of BFR hardware in 2019. These will be mini-test launches in which parts of the rocket go up just a few miles to prove their mettle.
First flights of the full BFR hardware could take place around 2022, according to Musk.
By pressing ahead with the BFR Musk is accelerating the push to make human space exploration more accessible. China has well-known goals to send crews to the moon. More relevant, perhaps, Jeff Bezos has many of the same ambitions for his own low-cost rocket company, Blue Origin.
Augmented Reality
Pong 2.0 in AR. No running around to pick up the ball afterwards.
Follow me on Twitter @leebanfield1
Bitcoin: 3HbqN83k6cNvXCH8UsmBmnNu44MBjgMYoq