BITCOIN
1 Bitcoin = $3,883
Market Cap = $68 billion
Bitcoin vs. Gold
No person under 18 today is going to choose Gold over BTC. Their whole life is digital. – Squatch
Silicon Valley is Banning People Straight to Bitcon
We accept Bitcoin now and I'm sure it'll play an important role in the future. – Dave Rubin
It's really unbelievable this past week patreon has made some very serious errors. – Sjmaliz‏
Patreon has lost Sam Harris, one of the top 15 accounts in number of subscribers. – Allum Bokhari
Jordan Peterson and Dave Rubin also believe it's bad enough such that they will be leaving and setting up an alternative. – Dean Jones
———————————————————
What did they expect? There's no consistency to Patreon's policies, and thus no way to predict who will get the guillotine next.
The problem isn't just Patreon — it's also payment processors (PayPal, Stripe), credit card companies (Visa, Mastercard), and probably banks too. – Allum Bokhari
Managing Bitcoin Volatility
Deribit (http://deribit.com) for bitcoin-settled futures/options is exactly what you would use if you want to manage volatility.
The Evolving Corporate Narrative
The "Blockchain Not Bitcoin" narrative is taking its last breath. It is slowly being subsumed by a much more powerful tale of "Bitcoin And Capital Markets".
1) Investment Products -> VanEck & the SolidX ETF
2) Derivatives Exchanges -> Bakkt, ErisX_Digital, SeedCX
3) Custody Solutions -> GoldmanSachs & BitGo
4) Stock Exchanges -> Sixgroup, Nasdaq
5) Payments -> Revolut App, Starbucks (through Bakkt), Square
– NM
Lightning
Within the next couple of years, they're [Bitmex] going to have a Lightning feature. That much is clear. I think that, it's not within the next six months but within the next few years, exchanges are going to have Lightning features.
Now the question is: How useful are these? Because if it's to deposit $20 worth of bitcoins, that's not useful for anyone. On top of figuring out how useful this is for exchanges, it's just too early right now. If we want thousands of dollars being transacted on Lightning in payments, we need to have atomic multipaths worked out among other things.
In five years, it's going to the the case that you're no longer going to be able to use bitcoin at an exchange without using Lightning, but that's much longer term.
CRYPTO ASSETS

Market Cap = $127 billion
Mastering Monero Released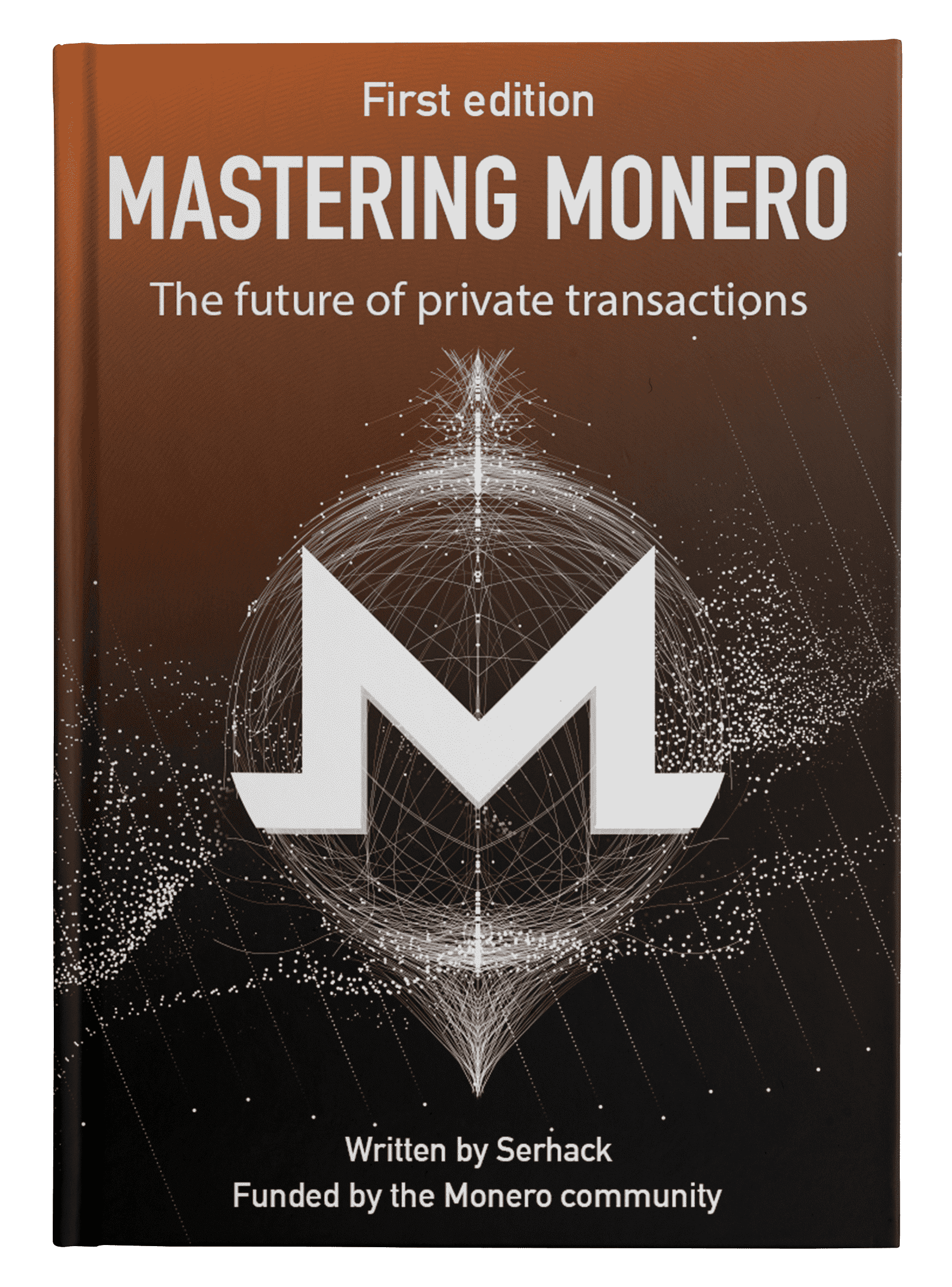 Now #1 new release in Amazon's Internet and Telecom book category.
Free preview: https://masteringmonero.com/book/preview.pdf
Full free PDF version coming in January 2019
Documents Reviewed by Bloomberg Indicate Tether is Fully Backed
At $1.9 billion, Tether is the seventh-most-valuable cryptocurrency. And it's used in at least 30 percent of all Bitcoin transactions that take place on exchanges, based on estimates by Blockspur, a blockchain data analysis firm.
One of the biggest fears in crypto is whether Tether's a scam.
Bank statements seen by Bloomberg show a large cash stockpile.
COMPANIES / PROJECTS / PRODUCTS
Darknet Markets
Reddit banned r/DarkNetMarketsNoobs. – Caleb
Drones: Two Arrested Over Gatwick Airport Drone Chaos
3 days of disruption – Drones were first sighted buzzing around Britain's second-busiest air hub on Wednesday, forcing the runway to close and causing chaos for more than 140,000 people. – RTE
Retail drones with remote telemetry can't fly near airports, they are locked out in software.
DJI drones can't get within 2.5km of Gatwick Airport. Stop using photos of their drones for Gatwick drones. This prolonged attack isn't from a Christmas present. Hours of many drones.
The terrorists committing attack are spending ~£60k per 24h on hardware alone. Plus I would guess a box truck and at least 2 people.
It's a lot of work for a Lone Wolf. This feels more organized or even state action. Like that time last year when the Russian army used a drone with a ZMG-1 thermite grenade to blow up $1billion worth of ammo belonging to the Ukraine. The video of it is insane.
THE ASCENT OF MAN

Life Extension
SENS Research Foundation would like to send a huge THANK YOU to Vitalik Buterin for donating $350,000 worth of ethereum to our End of Year Campaign!!!
The Bitcoiners Who Want to Defeat Death
Billionaire and cryptocurrency investor Michael Novogratz donated to the organization that predated SENS in the early 2000s, and the number of cryptocurrency donors has increased exponentially since.
In the past year or so, SENS has received more than $6.5 million in cryptocurrency donations, including $2.4 million from Ethereum cofounder Vitalik Buterin (who became a fan after reading Ending Aging as a teenager).
Pine, the anonymous individual behind the Pineapple Fund who donated $55 million worth of bitcoin to various charities last year, gave 2 million of those dollars to SENS.
A few other anonymous crypto donors gave around $1 million each, says Aubrey de Grey.
And other cryptocurrency heavy-hitters have long-term involvements with SENS, too. Barry Silbert, founder and CEO of Digital Currency Group, is an investor in one of SENS's for-profit spin-offs, Arigos, which focuses on cryopreservation of human organs.
For Merkle and de Grey and Buterin and Finney, death is not some distant inevitability. It's a looming threat, an underpublicized global disaster. De Grey calls apathy in the face of such an enemy "the pro-aging trance".
Follow me on Twitter @leebanfield1
Bitcoin: 356Vxh9q57YE6J4d7edNF98Rg7cxbppmmN