BITCOIN
1 Bitcoin = $3,868
Market Cap = $68 billion
10 Years Ago Bitcoin's Genesis Block Changed the Course of History
Since the creation of the genesis block 10 years ago today, the technological innovation has allowed for a pure form of voluntary free market exchange.
The innovation Satoshi gave to the world in 2008 is the current monetary system's black swan.
Its ability to survive 10 turbulent and testing years is surely an event worth celebrating.
The original cover from The Times on Jan. 3, 2009.
Bitmex thank you message to Satoshi – The Times' January 3rd, 2019.
Bakkt Receives $182.5M in Funding
"We are focused on opportunities to provide new infrastructure, including the industry's first institutional grade regulated exchange, clearing and warehousing services for physical delivery and storage," CEO Kelly Loeffler,wrote.
Funding is from BCG, CMT Digital, Eagle Seven, Galaxy Digital, Goldfinch Partners, Alan Howard, Horizons Ventures, ICE, Microsoft, M12, Pantera Capital, PayU, Naspers and Protocol Ventures.
Bakkt confirmed earlier reporting that the launch date would no longer be January 24, according to a notice on ICE's website.
The firm plans to provide an updated launch date in early 2019.
Overstock to Become First to Pay Taxes in Bitcoin
The online retailer announced that it will "pay a portion of its Ohio state business taxes in bitcoin" using the state's recently announced crypto-tax payment platform, OhioCrypto.com.
The tax portal is the brainchild of Ohio Treasurer Josh Mandel, who told The Block in an interview that he  "wanted to [show] the rest of the country that Ohio is the national leader in embracing blockchain."
'Dark Overlord' Hacker Demands Bitcoin In Alleged 9/11 Insurance Megaleak
On New Year's Eve, Motherboard broke the news that a hacking group known as The Dark Overlord was threatening to release a cache of stolen insurance and legal documents related to the 9/11 attacks.
Twitter banned The Dark Overlord's account on Wednesday. Reddit followed suit shortly after.
In response, The Dark Overlord is now publishing its announcements on Steemit, a blockchain-based and harder to moderate platform. The Shadow Brokers, a self-described hacking group that released a slew of NSA hacking tools, used the same platform for their communications.
The group released [part of] the data after receiving 3 bitcoin, or around $11,000, as part of its self-announced crowdfunding effort.
"Continue to keep the bitcoins flowing, and we'll continue to keep the truth flowing. Remember, Cyber-Cash for Cyber-Cache," the group's message adds.
Bitcoin By the Numbers: 2018 Recap
Transactions
Daily bitcoin transaction outputs peaked at 1,247,000 in January and stayed steady between 500,000 and 600,000 for the rest of the 2018.
Over the past year transaction fees collected by Bitcoin miners have plummeted 99.5% from a high of $22,700,000 per day to a mere $110,000 per day.
The average bitcoin transaction size peaked at 750 virtual bytes in February before falling to 450 virtual bytes in Q4 2018 – a result of increased SegWit adoption.
The percentage of bitcoin transactions spending Segregated Witness inputs rose from 10% to 40% in 2018.
Bitcoin address reuse, which is a poor privacy practice, rose again in 2018 and completely reversed the trend seen in 2017.
Nodes
Reachable Bitcoin nodes (non-default if you run a node at home behind a router) fell 19% to 9,600 during 2018.
According to LukeDashjr's estimates of unreachable / non-listening node counts, the total number of Bitcoin nodes fell 33% to from 98,000 to 65,500 during 2018.
During 2018 Bitcoin's blockchain grew from 150 GB to 198 GB; the annualized growth rate fell from 40% to 25%.
Lightning Network
In November a new service started adding a ton of nodes and channels to which they assigned the aliases of LNBig.com. It appears to be an entity that is highly dedicated toward seeing Lightning Network succeed.
Capacity increased from 0 to over 500 BTC during 2018.
———————————-
Sidechains
The only two production sidechains are RSK and Liquid.
About 240 BTC are locked in Rootstock.
Liquid is currently capitalized with 25 BTC from the net value of 100+ peg transactions.

https://

liquid.horse

/

 
———————————-
Reddit
The rate of new subscribers to the /r/bitcoin subreddit slowed considerably after the exchange rate dropped, but it still grew in size by 380,000 users – 61% growth in 2018.
MINING
Bitmain Has Lost 28% of Its Mining Market Share in the Last 6 Months
2011: "Deepbit will kill BTC!"
2013: "BTCGuild will kill BTC!"
2014: "GHash will kill BTC!"
2017: "Bitmain will kill BTC!"
Nope. People should learn the lesson: mining is incredibly competitive, and miner/pool dominance doesn't last.
Japan's DMM Exiting Crypto Mining Business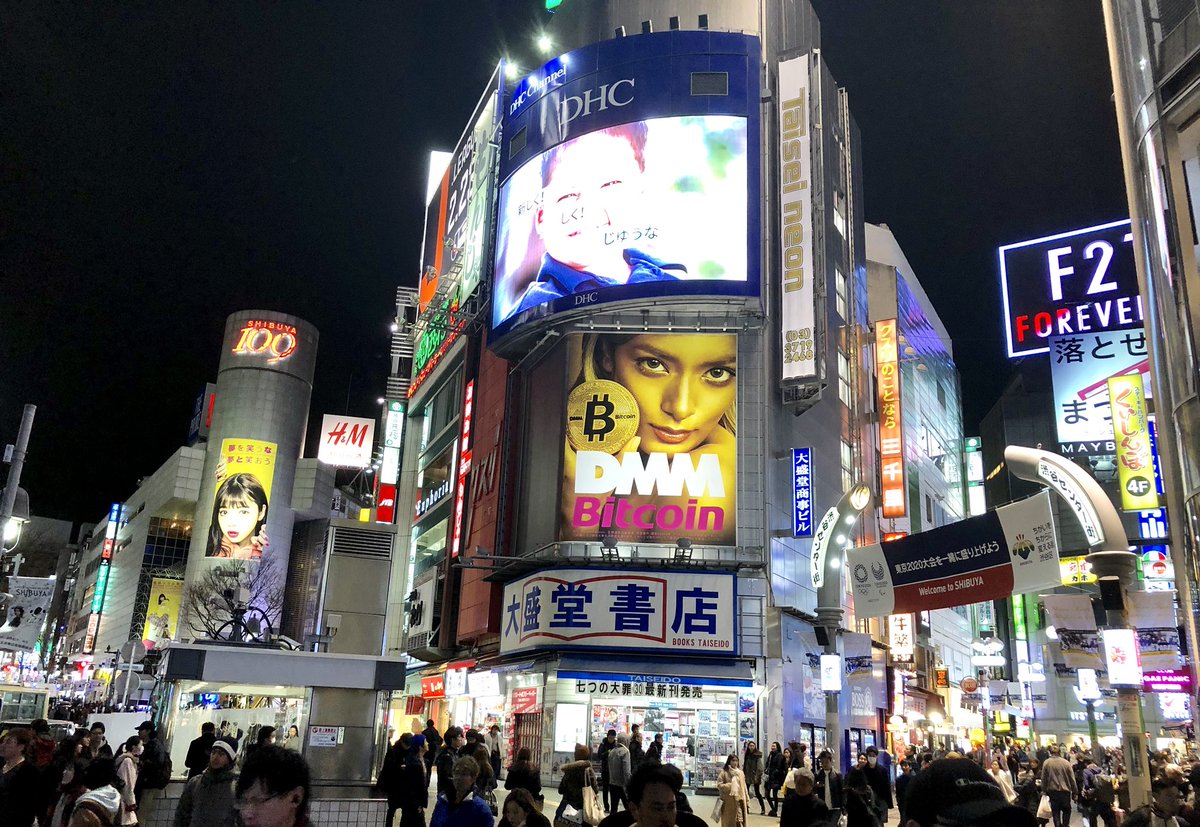 Better Times: DMM Bitcoin billboard in 2018 at Shibuya Crossing, the busiest intersection in the world.
Japanese e-commerce giant DMM.com is reportedly exiting the cryptocurrency mining business due to "deteriorating profitability," local media reported.
Multiple cryptocurrencies were mined "such as bitcoin, ethereum, [and] litecoin," Toyo Keizai detailed.
This news follows an announcement by another major Japanese company, GMO Internet, that it will no longer manufacture and sell mining machines, citing similar reasons.
CRYPTO ASSETS

Market Cap = $133 billion
Fortnite Merchandise Store Accepts Crypto – But Only Monero
Fortnite is the most popular video game in the world, with more than 200 million registered users.
Monero's Riccardo Spagni told CCN that Fortnite isn't currently allowing bitcoin because of its "lack of privacy, but they're considering LN because it restores *some* privacy to Bitcoin."
Monero vs. Zcash Development
Over the past twelve months, 244 developers contributed new code to Monero.
Over the past twelve months, 37 developers contributed new code to zcash.
– Openhub
Mimblewimble
Mimblewimble crypto is hitting mainnet for the first time, through two blockchain launches.
Both Beam [3rd Jan] and Grin [15th Jan] launch this month.
Grin and Beam
In both Grin and Beam there is no clear-text mode, all TXs are confidential.
The biggest advantage of using an architecture based on MW+Dandelion is that the storage requirements are very low (about 1/3 of Bitcoin)
It's 15X lower than the storage requirements of Monero (after the Bulletproof update) and 30X lower than Zcash
The network bandwidth requirements are also very low. Sync of a new full node is done very fast.
Both Grin and Beam are using Benedikt Bunz's et al. FlyClient architecture to allow a light client to blazingly fast sync with the network, in a trustless way.
PRIVACY / SECURITY / INTERNET
Bitcoin Anonymity Guide Censored
Medium is now in the censorship business.
Suspended an account for posting a guide to using Bitcoin anonymously.
New Study on Black Markets
"Dropgangs, or the future of darknet markets".
The problems of darknet markets have triggered an evolution in online black markets.
Instead of using websites on the darknet, merchants are now operating invite-only channels on widely available mobile messaging systems like Telegram.
Instead of the flat hierarchies witnessed with darknet markets, merchants today employ hierarchical structures again. These consist of procurement layer, sales layer, and distribution layer. The people constituting each layer usually do not know the identity of the higher layers nor are ever in personal contact with them. All interaction is digital – messaging systems and cryptocurrencies, product moves only through dead drops.
It is because of the use of dead drops and hierarchical structures that we call this kind of organization a Dropgang.
The result of this evolution is a highly decentralized, specialized and resilient method of running black market commerce. Less information is acquired, shipments are faster, isolation between participants is high, and multiple independent sales channels are established.
Since all payments are conducted with cryptocurrency, the use of "Privacy Coins" has established itself within the Dropgangs. However, customers usually only have less private currencies available. This requires a functional exchange infrastructure between less and more private cryptocurrencies. This vector of attack is currently exploited by law enforcement.
– smuggler
PLACES
Chiang Mai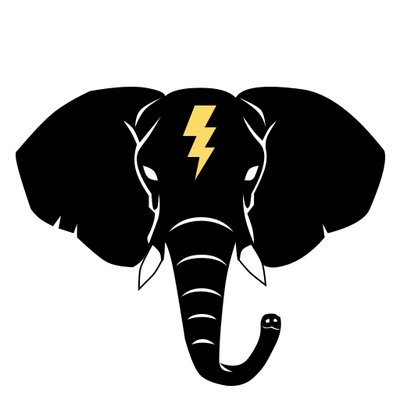 Lightning Network CM
Chiang Mai community of Lightning developers.
More details at http://lncm.io 
LNCM enables first retail Lightning Network payment in South East Asia!
We'll let everyone easily accept LN payments in 2019.
100% open-source on affordable hardware.
THE ASCENT OF MAN
What's Your Most Controversial Prediction for 2019?
The world will yet again continue to get better and almost everyone will, yet again, hyperventilate about how everything is getting worse.
.
Brain-Computer Interfaces
Brain-computer interfaces are my candidate for most underhyped technology relative to progress.
They are far ahead of general public perception. People know that drones or self-driving cars are happening, but don't realize how far BCI has gotten.
Here is one example. Thought-based control of a mouse by a paralyzed person.
There hasn't been a high profile commercial success yet to my knowledge (though Kernel and Neuralink are promising).
But the fact that the basic technology to read brain activity even *exists* and has for a while is something many educated people don't know about.
Quantum Computers
National Academies of Science, Engineering, and Medicine release new report:
Quantum Computing: Progress and Prospects
The worry over quantum computing's potential to crack current cryptographic algorithms – part of the reason the report was commissioned by director of National Intelligence – is premature says the report.
"The fully error-corrected quantum computers that can crack modern cyphers are quite far off, over a decade off."
"But there are a number of groups working to build noisy intermediate scale quantum computers (NISQ). The committee thinks that those are likely to be deployed relatively quickly, in the early 2020s, and the capabilities of those machines is still a little bit uncertain so, yes there are many challenges to build the ultimate quantum computer but I think there are opportunities for quantum computers much sooner than when those larger machines are built."
Cancer May No Longer be Deadly in the Future, Say British Researchers
"It's a very exciting time. The technology available to us now is just incredible."
Researchers at the Francis Crick Institute in London believe it is possible to strengthen the body's defences by transplanting immune cells from strangers.
"Using the immune system to fight cancer is the ultimate do-it-yourself approach," Professor Adrian Hayday said.
"Even a few years ago the notion that any clinician would look at a patient and deliver a therapy which wasn't going to directly affect the cancer in any way, shape or form, would have been pretty radical. But that's what's happening.
"I would go so far as to say that we might reach a point, maybe 20 years from now, where the vast majorities of cancers are rapidly treated diseases or long-term chronic issues that you can manage. And I think the immune system will be essential in doing that,".
Until this year, scientists thought it would be impossible to import a stranger's immune cells as the immunosuppressant drugs needed to ensure the body did not reject them, would cancel out the benefits. But in 2018, scientists realized that immune cells are unlike other cells, and can survive well in another person, opening the door to transplants.
Progress
More than 350,000 people are diagnosed with cancer [in the UK] each year.
30 years ago just 25% of people would have survived for 10 years.
But radical advances over the past decade have seen the number of people surviving for at least a decade rise to 50%
The team at The Crick want to make that 75% in the next 15 years.
"Between 1980 and 2010, 519,000 cancer deaths were avoided because of cancer research. If that's not a note for optimism I don't know what is."
Follow me on Twitter @leebanfield1
Bitcoin: 1J69h3FXdcXzbsgNuXwWyCQXN4Uk9eMR2S